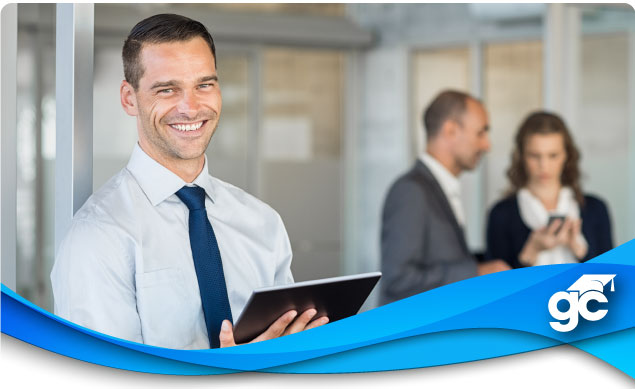 Florida Real Estate Sales Associate Post-license Course
Renewing your real estate license for the first time?
The Florida Real Estate Commission rules require anyone with a Sale Associate license to complete 45 hours of Post-License education prior to their first license renewal deadline. There is no grace period, and failing to take a Post-License course before the deadline will result in your license being null and void.  Don't procrastinate and put your license at risk.
Our staff is standing by to answer any questions that you may have about how to renew your license.  Please contact our helpful Career Counselors at 1-800-732-9140 for more information.  
Gold Coast makes it easy to complete your first license renewal with both classroom and online class formats of the required 45-hour post-license course.
Gold Coast School's Post-License Sales Associate course is designed to go beyond the principles of Real Estate that were taught in your pre-license course, and give you the real-world application skills that will enhance your ability to be successful out in the market. The sooner that you acquire these skills which include marketing techniques, listing acquisition, and helpful tips for buyers and sellers, the faster you will be able to build a solid base and experience greater success.
View the course schedule tab for information related to our classroom course, and the online course tab for details about the online version of this course.
Verify Your License Renewal Deadline:
To verify your license renewal date visit www.myfloridalicense.com and search by your license number or name.  This information is also printed on your real estate license.  Additionally, our helpful staff is happy to assist and can be reached at 1-800-732-9140.  We look forward to speaking with you about renewing your license.
To register for class, simply click on the "Register Now" button next to the course offering below, use the "Schedule Your Course" option above, or contact our helpful Career Counselors at 1-800-732-9140.  We are happy to assist.
Tuition for this course is: $219
The Sales Associate Post-License 45-hour class is offered in two different formats to accommodate your busy schedule.
The 1-week class runs Monday through Friday from 9:00am – 6:00pm. The course is completed in one week.
The 4 week evening class runs Monday, Wednesday and Friday evenings from 6:30pm – 10:30pm, for 4 weeks.  Class starts on a Monday and the last week of class runs Monday and Wednesday
Your required Sales Associate Post-License course can be taken entirely online enabling you to complete this course at your convenience.  This 45-hour course covers the same material that you would learn in our classroom, and is even backed by a full-time real estate instructor that can answer any of your questions over the phone or online Mon-Fri from 8:30am-5:00pm.
The tuition for our online post-licensing course: $199.
Register Now
Login to your course:
Course Login
Important information about online Post-License courses:
This course should be taken well in advance of your license renewal deadline because the state will

not

forgive one's failure to complete their Post-License training before the deadline for any reason.  Gold Coast will not be responsible in any manner for students who lose their licenses due to the student waiting until the last week of the renewal cycle to attempt to complete a course. Any student signing up for a course, or taking a final exam during the last week of a renewal cycle does so at his or her own risk.
This is a self contained course that can be completed entirely online, however if you desire a textbook, one can be purchased from our bookstore by clicking here
The only timed portion of this course is the final exam which must be complete in one session and is given at the end of the material.  Students must receive a 75% on this exam to receive a completion slip.  If not successful in passing the exam, you must wait 30 days (but not more than 1 year) before taking it again.  Students who don't pass the exam the second time must pay to retake the course again.
If you register for the online course and would like to transfer into our classroom course you are welcome to do so for an additional $70, however the time spent on this course is non-transferable meaning that you will have to start the in class course from the beginning.
This course is non-refundable and once purchased, students have 1 year to complete it.
Course Syllabus:  View Syllabus
System Requirements: Our courses are designed to run on most computers and mobile devices.  If you have trouble with a course, our technical support team is ready and willing to assist. To view system requirements, Click Here!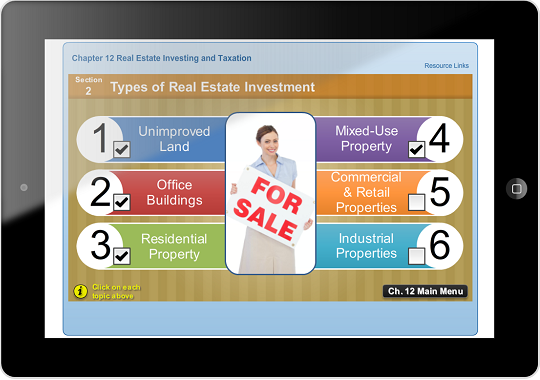 West Palm Beach (Lantana)
6216 S. Congress Avenue
Lantana, FL 33462
800-732-9140
From I-95:
Take I-95 to Lantana Road. Exit west on Lantana Road to Congress Ave. Turn left on Congress and then left into Atlantis Plaza.
From Turnpike:
(From the North) Take the turnpike to Lake Worth Road. Exit east on Lake Worth Road to Congress Ave. Turn right on Congress and then just past Lantana Road turn left into Atlantis Plaza.
(From the South) Take the turnpike to Boynton Beach Blvd. Exit east on Boynton Beach Blvd to Congress. Turn left (north) on Congress. Turn into Atlantis Plaza, just south of Lantana Road.
Boca Raton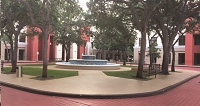 2600 N. Military Trail
Boca Raton, FL 33431
800-732-9140
From I-95: Exit on Palmetto Park Road and go west. Make a RIGHT onto Military Trail and continue for less than 2 miles. The location is in the Fountain Square complex located immediately after Butts Road on the right hand side.
From Turnpike: Exit on Glades Road and go EAST. Make a left on Butts Road. Follow the road around and make a left onto Military Trail. The location in the Fountain Square complex located on the right hand side.
Tamarac (Broward)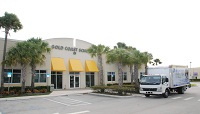 5600 Hiatus Road
Tamarac, FL 33321
800-732-9140
This Gold Coast building is located on the NE Corner of Hiatus Road and Commercial Blvd., approx. 1/8 mile East of the Sawgrass Expwy off of Commercial Blvd.
Registration for all Insurance and Construction classes are handled by the Gold Coast Professional Schools office at the Broward campus.
North Miami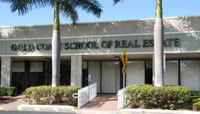 3577 N.E. 163rd Street
North Miami, FL 33160
800-732-9140
Located just minutes East of the Gold Glades Interchange (I-95, 826 and the Turnpike.) Exit on 163rd street and go East. Located in the Intracoastal Mall at N.E. 35th Ave.
South Dade (Doral)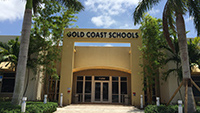 11250 N.W. 20th Street
Miami, FL 33172
800-732-9140
Because this is a new building, on a new street, you will not be able to find us on map search sites yet. Here are directions:
From the North:
Take the Florida Turnpike Extension south to NW 12th Street (exit # 27). Head east.Turn left on NW 111th Ave (just past the mall). Turn left on NW 20th Street. Building is on the left.
From the South:
Take the Florida Turnpike Extension north to NW 12th Street. Head east Turn left on NW 111th Ave (just past the mall). Turn left on NW 20th Street. Building is on the left.
From the East and Downtown Miami:
Head west on 836 to NW 107 Ave exit. Exit north on NW 107 Ave.Turn left on NW 12 St. Turn right on NW 111 Ave. Turn left on NW 20th St. Building is on left.