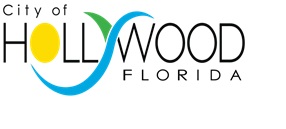 The City of Hollywood is looking for dynamic, talented and enthusiastic people to join our team. We are currently hiring for Inspector and Plans Examiner positions in our Development Services Department – Building Division.
– Mechanical Plans Examiner (Full-Time)
– Plumbing Inspector (Part-Time)
– Structural Inspector (Full-Time and Part-Time)
– Structural Plans Examiner (Full-Time and Part-Time)
Please refer to the City's website for more information regarding the position summary, minimum requirements and salary for the positions listed below.
If you are interested in applying for this position, please visit our company website and apply on-line at https://www.governmentjobs.com/careers/hollywoodfl.
Should you have any questions or need additional information, please do not hesitate to contact the Human Resources Department at 954-921-3216.
Respond to this ad:
City Of Hollywood
Felisa Yarns
fyarns@hollywoodfl.org