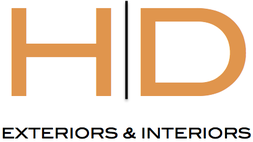 Currently hiring a Licensed Glass and Glaze contractor in the State of Florida. Candidate will become an Officer of the company; as such, candidate will become an essential part of the company and will need to qualify the business with his/her license for glass and glaze contracting. Candidate will be completely in charge of all aspects of this part of the business and will need to be a self started, duty driven leader.
Responsibilities will include supervising and training in all aspects of residential window installation starting with a team of 3 installers to later include approximately 3 teams of 2 to 3 installers each. All work must be supervised to meet all obligations in accordance to state and local laws with exceptional detail to safety, codes, rules, regulations, permitting, etc.
As a company, we will be contracting or subcontracting for general contractors, developers and retailers. Work ethic, quality workmanship and extraordinary customer service are essential to the companies interest.
-Compensation will also include a bonus structure that will compensate as the supervised team grows.
-Must pass a criminal background check and drug screening.
-Must have an active Florida Glass Glaze License or a Florida License that can supersede this such as RC or GC License. License must not have any unsatisfied judgements, liens, bankruptcies.
-Main area of operation will be Broward County and later expanding into Miami Dade County.
-Must speak English, Spanish a plus.
Respond to this ad:
Home Design Exteriors And Interiors, LLC.
Omar Guerrero
admin@hdei.us