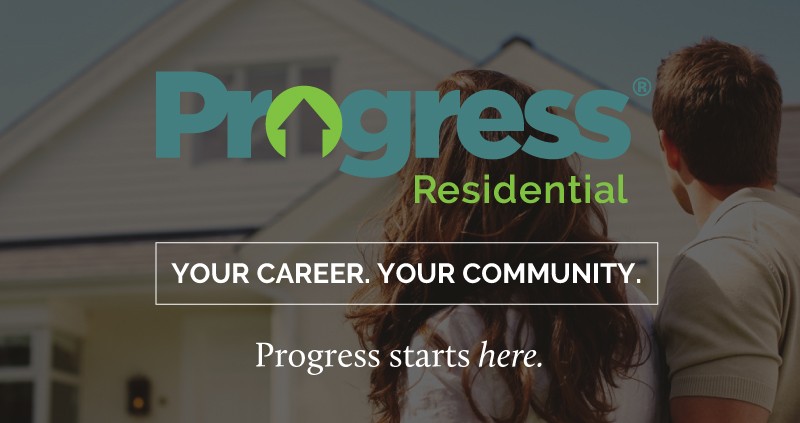 https://careers-progressresidential.icims.com/jobs/1433/make-ready-maintenance-technician/job
Overview:
Progress Residential is one of the largest providers of high quality single-family rental homes in the United States. Today, people need greater flexibility to seize opportunities without sacrificing their quality of life. By carefully selecting well-maintained homes in desirable neighborhoods, we provide value to our customers and attractive, risk-adjusted returns for our investors.
If you are looking for a challenging opportunity to grow with a company that strives to be the best in residential property management category then we are interested in learning more about you. We are a company that values our employees and our collective commitment to providing an outstanding experience to each of our residents.
Take the next step to advance your career and apply today.
Responsibilities:
The Make Ready Technician is a member of the Property Management team and is responsible for performing tasks and work necessary to make a home rent ready. Make Ready Technicians are involved in all aspects of field-level construction and maintenance tasks, tracking, reporting and providing accurate records, scheduling and inspecting repairs and may be required to coordinate and manage third party repair vendors, etc.
MUST RESIDE IN THE BROWARD OR PALM BEACH COUNTY!
ESSENTIAL FUNCTIONS
Ability to understand the basic workings of finish, plumbing, electrical, mechanical, flooring, appliance, landscaping and irrigation systems and perform work necessary to refurbish, prepare and make homes into a rent ready condition per the Company's standard.
Ability to track, monitor and inspect work assigned to third party vendors to ensure that homes move to rent ready status as quickly as possible.
Assists in creation and circulation of weekly, monthly, quarterly and annual reporting by accurately reporting and recording activities.
Responsible for ensuring all punch list items are completed in homes.
Completes property condition reports, inspections and cost and estimates as needed.
Assist the Leasing Team with new resident move in orientations as needed.
Ability to provide strong customer service to residents and vendors.
Ensures all workplace safety standards and practices are upheld.
Qualifications:
Must be a High School graduate.
Must have a valid Driver's License.
3 or more years of experience scoping residential homes or large multi-unit facilities.
Experience in a senior maintenance/estimating position, superintendent or maintenance supervisor preferably in either multi-family, military or single family residential homes.
Ability to demonstrate basic workings of plumbing, electrical, HVAC, flooring, appliance, landscaping and irrigation systems. Certifications in specific trades is a plus.
Must have own truck for travel to and from properties as well as to transport various tools, such as ladders, etc. In addition, verifiable insurance and a valid driver's license is required.
Organizational skills, attention to detail & high performance standards.
Good communication skills (both oral & written), and must be comfortable scheduling work directly with residents and vendors.
Ability to work efficiently and to multi-task.
An effective team player with a positive attitude.
Ability to work weekends as necessary.
Bi-lingual a plus.
Basic computer skills. Experience in Excel, Word, Outlook and Yardi Voyager preferred.
Closing Statement
This brief summary is not an all-inclusive description of job duties. Other job duties and responsibilities may also be assigned by the incumbent's manager at any time based upon Company need.
Respond to this ad:
Progress Residential
Joshua Dedecker
jdedecker@rentprogress.com