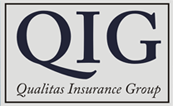 Local Independent Insurance Agency is seeking a team player to take on the role of Health Insurance Sales/Account Manager. This position requires an efficient, self-motivated individual to support our staff with the day-to-day administration of health insurance policies and related items for our clients.
This particular position requires a confident, "go-getter" that can process insurance details in high volume and at a quick pace. Ability to multi-task, quickly respond to changing priorities, and accurately manipulate data in an electronic environment is a must.
•215 Insurance License Required
•Knowledge of coverage in health insurance
•Familiarity with Florida health carriers and products offered
•Strong communication skills – verbal and written, as well as good phone and math skills
•Ability to relate to customers and carriers in a professional manner, providing excellent customer service and follow through
•Personal motivation and drive to be a proactive partner to our customers and our team
•Ability to work within a collaborative and innovative environment
•Experience with Medicare Advantage plans a plus
•Fluency in English and Spanish Required
Job Duties:
•Quote and sell health insurance policies by leads generated from agency over the phone and in person
•Educate potential policyholders at medical clinics of plans and benefits available to them
•Answer and process all telephone and email requests for health account clients
•Assist with application completion for new members
•Rate and Quote new business for health insurance products
•Prepare and process applications, endorsements, and cancellations
•Assist other departments as needed
1099 Position – Starting salary $400 per week + $100 Commission for each policy sold.
Leads are provided by agency!
Job Type: Full-time
Job Location:
•Miami, FL 33155
Required experience:
•Sales: 1 year
•Health Insurance: 1 year
Required language:
•Spanish
Required license or certification:
•215 Health Insurance License Required
Respond to this ad:
Qualitas Insurance Group
Stephanie Vazquez
svazquez@q-ig.com