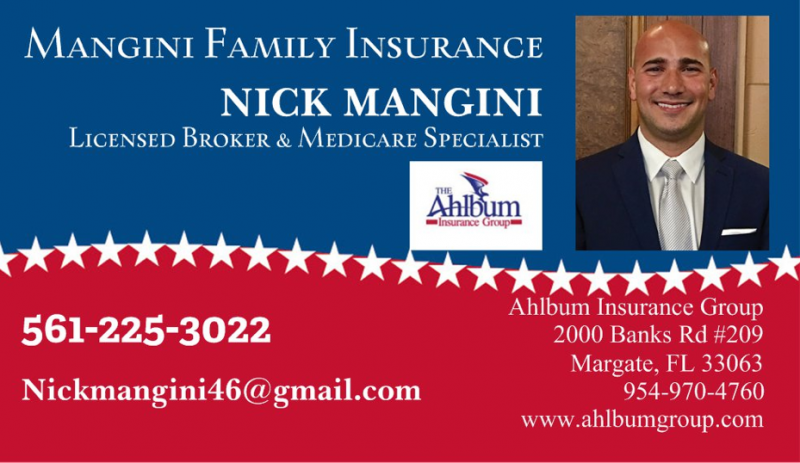 Looking for a new career or add to your portfolio? Are you content with the money you're earning today? Would you like to be your own boss and have no limit on your earning power? Are you getting the training and support you need in order to be successful? We want YOU to join our team of successful Medicare Supplement Agents!
We are a local family owned agency in South Florida specializing in Medicare Supplement Insurance. We have 30 years of experience in the insurance business and we are proud to have become the area's premier provider for Medicare Supplement insurance plans. Nationally recognized by United American Insurance for 12 consecutive years as one of the top production agencies in the nation, we are members of the elite United American Eagle Club of outstanding insurance agencies. Our agents have no-limit on income potential by earning life-time level monthly residual income for the life of each policy! We are looking for new agents like you to come on board! We'll provide the tools to make your job easier and become a nationwide successful producer!
Searching for highly self-motivated and sales driven Insurance Agents!!!
Here's your chance to work for one of the top production agencies in the country for Medicare Supplement Insurance.
-Contract with the top nationwide A+ rated carriers for Medicare Supplements and Senior products
-Our Agents can sell insurance in all 50 states nationwide
-Our Agents are not captive (Independent Agents)
-Family owned and operated agency
-We will provide you all the tools you need for a successful career…initial and ongoing training/support from a personal mentor/advisor to assist you at any time
-We offer a unique commission schedule with LIFETIME LEVEL RENEWAL INCOME (lifetime monthly residuals)
-Top producing agents usually make $100K – $200K
-Make your own flexible schedule
-Work from your own home or office
-Incentives to increase sales and amazing trips to exotic locations for the Annual Convention
-Lead programs and initiatives to boost your potential prospective clients
-Required License: Active 2-15 Life, Health & Annuities or Active 2-40 Health
CONTACT NICK MANGINI TODAY AND BEGIN YOUR NEW INSURANCE CAREER!!!
Nick Mangini
561-225-3022
nickmangini46@gmail.com
Respond to this ad:
Mangini Family Insurance
Nick Mangini
nickmangini46@gmail.com