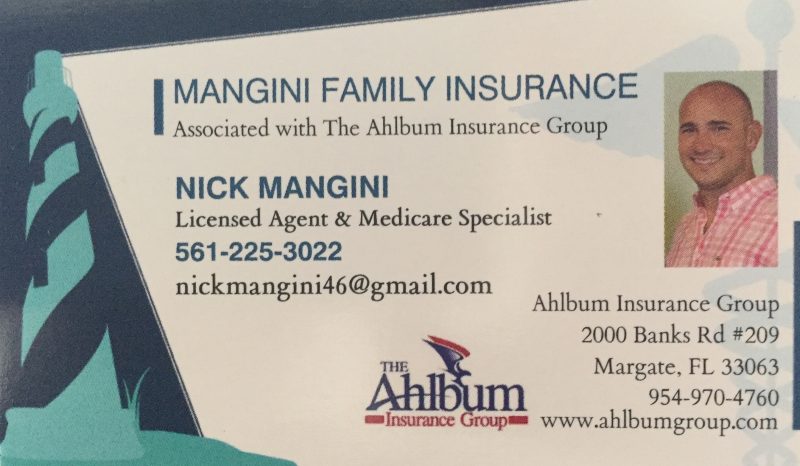 We want you to join our team of agents and expand your portfolio!
Are you content with the money you're earning today? Would you like to be your own boss and have no limit on your earning power? Are you getting the training and support you need in order to be successful? We want YOU to join our team of successful Medicare Supplement Agents!
We are a family-owned independent agency in South Florida and we are proud to have become the area's premier provider for Medicare Supplement Plans and nationally recognized by United American Insurance Company as one of the top production agencies in the nation! Our agents have no-limit on income potential by earning LIFE-TIME LEVEL MONTHLY RESIDUAL INCOME for the life of each policy! We are looking for new agents like you to come on board! We'll provide the tools to make your job easier and become a nationwide successful producer!
When you partner with us you'll get:
-Contracted with the top nationwide A+ rated carriers for Medicare Supplements and Senior products and 100% vested from day 1
-Earn LIFE-TIME LEVEL MONTHLY RESIDUAL INCOME for the life of each policy is the best in the business (other carriers stop paying residuals after 6 years)
-Earn commissions directly from the carriers with NO LIMIT on your earning potential
-Electronic Application allows for quick submission so policies issue within 2-4 days on avg
-Initial and ongoing training/support from a personal mentor/advisor to assist you at any time
-Lead programs and initiatives to boost your potential prospective clients
-Incentives to increase sales and amazing trips to exotic locations for the Annual Convention
-Be your own boss. Run your own business schedule. Work from your own home/office. No sales quotas.
JOIN OUR FAMILY-OWNED AGENCY TODAY TO BECOME A NATIONAL TOP PRODUCER!
Contact NICK MANGINI 561-225-3022 nickmangini46@gmail.com
Respond to this ad:
Mangini Family Insurance (associated With The Ahlbum Group)
Nick Mangini
nickmangini46@gmail.com