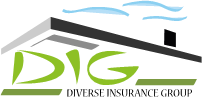 We provide the back-office you concentrate on the sales…. If you or anyone you know is interested please email us your resume at HR@insurefloridians.com.
Attend meetings, seminars and programs to learn about new products and services, learn new skills, and receive technical assistance in developing new accounts.
Calculate premiums and establish payment method.
Call on policyholders to deliver and explain policy, to analyze insurance program and suggest additions or changes, or to change beneficiaries.
Confer with clients to obtain and provide information when claims are made on a policy.
Contact underwriter and submit forms to obtain binder coverage.
Customize insurance programs to suit individual customers, often covering a variety of risks.
Develop marketing strategies to compete with other individuals or companies who sell insurance.
Explain features, advantages and disadvantages of various policies to promote sale of insurance plans.
Inspect property ( OR review inspection), examining its general condition, type of construction, age, and other characteristics, to decide if it is a good insurance risk.
Interview prospective clients to obtain data about their financial resources and needs, the physical condition of the person or property to be insured, and to discuss any existing coverage.
Seek out new clients and develop clientele by networking to find new customers and generate lists of prospective clients.
Select company that offers type of coverage requested by client to underwrite policy.
Sell various types of insurance policies to individuals on behalf of insurance companies, including automobile, homeowners and flood.
Work activities required:
access media advertising services
calculate insurance premiums
communicate visually or verbally
conduct sales presentations
determine customer needs
evaluate degree of risk
fill out applications or insurance forms
follow contract, property, or insurance laws
inspect property
interview customers
make decisions
make presentations
provide customer service
sell insurance policies
use computers to enter, access or retrieve data
use interpersonal communication techniques
use knowledge of written communication in sales work
use marketing techniques
use telephone communication techniques
use word processing or desktop publishing software
If you or anyone you know is interested please email us your resume at HR@insurefloridians.com.
Respond to this ad:
Diverse Insurance Group, Inc.
Hr
HR@insurefloridians.com