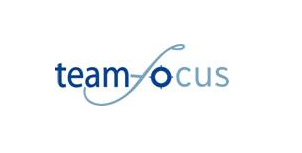 The Insurance CSR/Sales Agent provides exceptional service to insureds on behalf of our clients. Primary job responsibilities include:
• Developing and maintaining a professional relationship with insureds and applicants in a small agency contact center environment, addressing questions and concerns about personal-line as well as small commercial lines insurance policies in the state of Florida.
• Preparing personalized insurance quotes, recommending and binding the best insurance options for insureds and applicants.
• Acting as the customer's advocate, managing each call to resolution, and ensuring all necessary follow-up occurs. Additional correspondence, including outbound calls, may be required to ensure all necessary documents and supporting information in received.
We are looking for a highly-motivated professional who enjoys working with and helping others, to join our team. No insurance experience is necessary and all training will be provided. Other candidate qualifications and skills include:
• Associate's or Bachelor's highly preferred, High School Diploma or GED required.
• 2+ years of customer service experience required, previous agency experience a plus.
• Proficiency in Microsoft Office Suite with proficient data entry skills and the ability to understand and correctly utilize multiple computer systems.
• Active Florida 4-40 CSR license required; a 2-20 license highly preferred.
• Exceptional communication skills, both verbal and written, with the ability to achieve 80% or higher on a spelling and grammar assessment.
• Demonstrated ability to confidently interact with and influence customers.
• Strong customer service, problem solving and resolution skills.
• Proven ability to multi-task and think on your feet in a fast-paced environment.
• Strong attention to detail to ensure accuracy of information.
• Positive Roll up your sleeves and let's get it done attitude.
Respond to this ad:
Team Focus Insurance Group
Jeanine Alfieri
jeanine.alfieri@teamfocusins.com