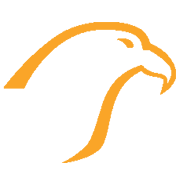 StatesideBPO is looking for 15+ FLORIDA 2-15 LICENSED healthcare benefit advisors who are energetic, quick paced, well spoken, and motivated team players to provide support to our customers FOR THE OPEN ENROLLMENT SEASON.
As a Health Care Benefit Advisor, you will be provided extensive training and be paid to receive certification in GA and NC for each insurance plan and carrier we support. In this position you will guide insurance open enrollees through the administration process towards choosing a health care insurance plan based on their individual's needs.
The qualified candidate must have a high school diploma or equivalent and a FLORIDA 2-15 LICENSE. No sales, no quotas.
Job Duties:
Use consultative skills to assess customer's needs, determine the best insurance plan and evaluate appropriate eligibility.
Effectively communicate costs and benefit insurance plans via phone.
Act within all ethical and compliance standards as defined by the company.
Interpret and apply varying guidelines across multiple insurance carriers to applicant-specific health scenarios.
Job Requirements:
•Proficiency with Microsoft Office
•Experience in direct to consumer insurance setting preferred
•Technical understanding of insurance products and/or insurance business, systems preferred.
Current Resident Life/Health insurance 2-15 license required for the State of Florida.
Good communication and skills, both written and verbally.
In addition to the above positions we are also looking for a select few individuals to hire as Bilingual/Spanish LICENSED 2-15 Benefit Advisors and LICENSED 2-15 Supervisors.
Salary: $15.00 – $18.00/hour
Respond to this ad:
Statesidebpo
Laura Schwalbe
lschwalbe@statesidebpo.com