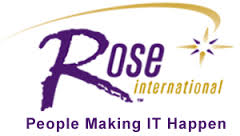 Duties/Responsibilities
•Handle incoming calls from prospects wishing to discuss Medicare Advantage (MA) health care plan offerings.
•Develop relationships and qualify callers based on specific criteria for Telephonic Enrollment, face-to-face in-home appointment or RSVP to a community meeting which will be hosted by a licensed Field Sales Agent.
•Comply with Centers for Medicare & Medicaid Services (CMS) and state sales and enrollment guidelines.
•Comply with Sales and Marketing Oversight sales and enrollment guidelines.
•Navigating through multiple system applications to respond to callers' questions and to educate them on the MA health plan offerings, update caller information, and create leads for the field sales team.
•Recognize and comply with performance standards for work quality, work efficiency, attendance, and schedule adherence.
•Provide objective information pertaining to coverage, annual notice of change, pharmacy/network coverage, and drug formularies
•As a Licensed Agent use needs based selling to offer and sell appropriate products and telephonically enroll, or complete plan changes for members into provider plans, based on established guidelines and compliance requirements.
Qualifications: Job Requirements
High school diploma or equivalent is required.
Applicants must have a Current Florida Health Insurance License (240,215,218)
Applicants must be flexible to work evenings and weekends if required.
Excellent written and verbal communication attributes
Be able to thrive in a team environment
Excellent problem solving skills
Able to type a minimum of 25 WPM
Ability to quickly navigate multiple computer programs and windows
Be able to pass a thorough background check and drug screening
Be punctual and reliable
Able to handle diverse, difficult, and demanding customers
Respond to this ad:
Rose International
Tarun Sharma
tsharma@roseint.com