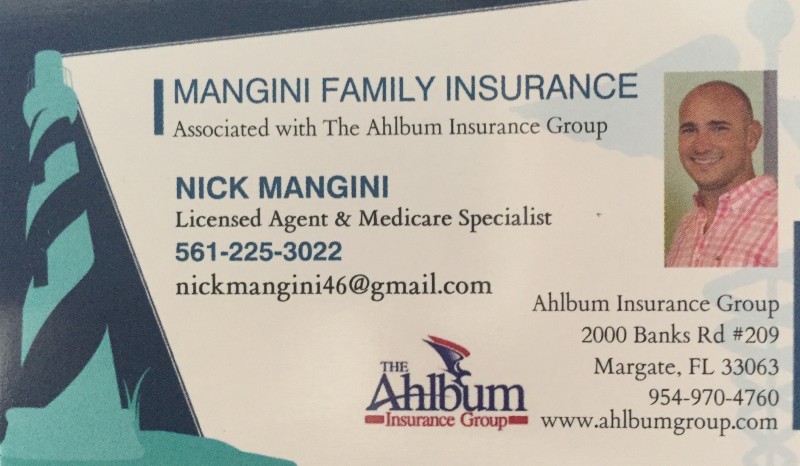 MEDICARE SUPPLEMENT INSURANCE AGENTS WANTED!!!
-Searching for highly motivated and sales driven Insurance Agents
-Work for one of the top production agencies in the country for Medicare Supplement Insurance (be contracted with the most trusted carriers)
-Our Agents are not captive (Independent Agents)
-Family owned and operated agency.
-We will provide you all the tools you need for a successful career.
-We offer a unique commission schedule with lifetime level renewal income.
-Be your own boss and run your own business
-Flexible schedule (full-time/part-time)
-Work from your own home or office
-Active 2-15 Life, Health & Annuities license required
We are a local family owned agency in Margate, FL specializing in Medicare Supplement Insurance. We have 25 years of experience in the insurance business and we are proud to have become the area's premier provider for Medicare Supplement insurance plans. Our agency is built with the belief that treating our clients like people, not policies, is the key to developing long-term, trusting relationships. Nationally recognized by United American Insurance for 11 consecutive years as one of the top agencies in the nation, we are members of the elite United American Eagle Club of outstanding insurance agencies. We pride ourselves in offering our clients the absolute best customer service while providing quality Medicare solutions that they deserve.
TO FIND OUT MORE CONTACT:
NICK MANGINI
Call 561-225-3022
Email nickmangini46@gmail.com
Mangini Family Insurance w/ Ahlbum Insurance Group
Respond to this ad:
Mangini Family Insurance @ The Ahlbum Group
Nick Mangini
nickmangini46@gmail.com