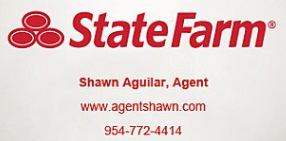 Join the nation's leading auto and home insurance company as a State Farm Agent Aspirant. Among the career benefits is the ability to experience personal success running your own office in your own community.
What is an agent aspirant?
Agent aspirants are agent's team members who are seeking development to become competitive for future Agent job opportunities or roles. While many agent aspirants strive to one day run their own State Farm® Agent office, others may want development for additional responsibilities or opportunities within their current agent's office.
What is an agent aspirant program?
Agent aspirant programs are designed to provide opportunities for targeted skill and knowledge development. Agent aspirant programs are driven by agents and rely on team member engagement for their success.
What are the benefits of participating in an Agent Aspirant Program?
An aspirant program provides opportunities to:
1.Learn how a State Farm agent's office operates
2.Better understand the realities of doing business as a State Farm agent
3.Develop the skills and competencies that may make candidates more competitive for the Agency Opportunity.
4.Leverage an accelerated intern learning path after successfully completing the skill check session
Aspirant program development is designed to help a candidate become more competitive for the Agency Career Track, or for other personal career goals.
Respond to this ad:
State Farm – The Aguilar Insurance Agency
Shawn Aguilar
shawn@agentshawn.com