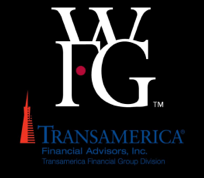 WFG is looking for people with the following characteristics: a) Business minded people willing to put the extra time and effort to build an agency and create wealth; b) Ambitious people who can think big and can help us take over Florida and help more than 1 million families; and c) Dissatisfied with their status quo, who want to radically change and boost their careers to unprecedented levels.
If you have these characteristics, give us a call at (561) 406-8864 or write to us at wfg.palmero@gmail.com and ask for Ramon Palmero.
You may also attend our Career Nights in the following locations:
1) 300 S. Pine Island Rd., Suite 251, Plantation FL 33324 – Wednesday 7pm, and Saturday 10am
2) Brickell City Center, WeWork offices, 78 SW 7th St., 7th Floor, Miami FL 33130 – Tuesday 7pm
3) 1645 Palm Beach Lakes Blvd, Unit 1200, West Palm Beach, FL 33401 – Thursday 7pm
4) other locations (please ask).
Respond to this ad:
Wfg – Transamerica
Ramon Palmero
wfg.palmero@gmail.com