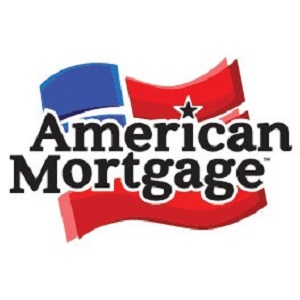 NOW THAT YOU ARE LICENSED AND READY; BE PART OF A WINNING TEAM!
Working for a Bank or Correspondent, Need a change, Looking to make more money? Stop selling higher rates to your customers.
CELEBRATING 17 YEARS IN FLORIDA! We are doing something RIGHT!
Bankers- Stop earning measly basis points and start earning your PERCENTAGE! Were Still Here and Stronger than EVER! Tired of Quotas to sell your clients the most expensive products! Want to FEEL EMPOWERED AND SELF EMPLOYED? Lets work as a team!
The Broker is Not Dead and is the VERY BEST option NOW and coming into the FUTURE! Do not believe the Hype " they are trapping you to do business with 1 Lender "HAVING MULTIPLE OPTIONS is always BEST for YOU and the Consumer.
The Grass is GREENER on the other side! Do not SETTLE, if you are not able to offer your clients every product that is available to them! Lenders are Lending! Buyers are Buying! Owners are Refinancing! Take advantage of having every tool in your MORTGAGE TOOL BOX!
American Mortgage is Florida's premier choice for residential and commercial mortgage lending. We currently have several openings for experienced Mortgage Loan Officers and Mortgage Brokers ; we have Mortgage Professionals throughout the State of Florida- we are currently representing ALL PARTS OF FLORIDA! Work from home or visit one of our offices throughout Florida!
Do you want to be among the most successful Mortgage Brokers in the industry? Do you want to work for a Mortgage Company that truly understands the value of it's Mortgage Brokers and rewards them with great processing and back office support? Do you want to offer your clients EVERY PROGRAM AVAILABLE UNDER THE SUN and the lowest rates available anywhere with instant loan approvals and fast closings?
If you want to be part of a winning team of talented and exceptional professionals, then you should consider a rewarding career with us. Our Mortgage Loan Officers consistently show higher success and better referrals than the competition. Our Large Lender Partner Relationships help create more business with less effort.
We offer FHA and 203K, VA, Foreign Nationals, Private Money, Jumbo, High Rise Condos, HomePath and Home Path Renovation, Unlimited HARP and Conforming and Non-QM Products ( FIX AND FLIP, BANK STATEMENTS AND MORE ! )
CALL US WITH QUESTIONS 888-82-RATES ( 827-2837 )
About this company
Looking for a change? American Mortgage will help you be the best originator in your market. We can give you all the loan programs available in the marketplace with Excellent Processing, Pricing and Exceptional Comp Plans and Providing the Customer the VERY BEST DEAL!
Make 2017 your best year in the business! Start Now!
We offer the following programs
•Conventional
•FHA
•VA
• Jumbo and Super Jumbo
•Non Warrantable Condos to 80% on Fixed Rates
•Reverse Mortgages
•USDA Financing
•Second Home or Investment Properties
•Bank Statement Programs to 90%
•Renovation Loans and 203K
•VA 100% Cash Out
• VA credit scores as low as 580
•Mixed Use or Commercial
•Apartment and Shopping Center Financing
WE CLOSE LOANS IN LESS THAN 30 DAYS!!
American Mortgage also has FOREIGN NATIONAL AND NON-PRIME LENDING!
We are seeking experience and someone with a great attitude to Succeed!
Respond to this ad:
American Mortgage
Jeanne Coulter
jobs@amlsfl.com