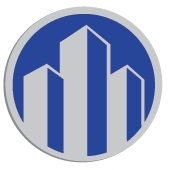 Experienced Bilingual (SPANISH/ENGLISH)
Mortgage Loan Processor- Immediate Hire!
EMB Lenders, Inc – Davie, FL
Join us as a Senior Mortgage Loan Processor and you'll have the chance to manage the Loan Originator's relationships from Application, taking all necessary steps in accordance with internal policies and procedures, to bringing the transaction to a ready to close status.
The ideal candidate will be detail-oriented and self-motivated, with a go-getter mentality. The Senior Mortgage Loan Processor is expected to proactively create and maintain a close relationship with all parties involved in the mortgage transaction. The Senior Mortgage Loan Processor works as part of a Team but is individually responsible to prioritize their own tasks to appropriately balance the position's fulfillment demands.
Desired Skills & Experience:
• Minimum 3 years Loan Processing experience specialized in working with FNMA/FHLMC, FHA, VA and Foreign National products.
• Expertise in understanding mortgage loan guidelines, compliance parameters and regulations.
• Experience and ability to process loans per month to meet established productivity levels and turnaround times as set by Operations.
• Ability to balance and deliver on requests and application processing needs from multiple Loan Originators.
• Proven communication skills, coupled with excellent Customer Service abilities.
• Bilingual – English/Spanish.
• Prior experience with DU and LP.
• Performance in various additional tasks as assigned.
We have you covered with:
– Clear Company vision and a strong leadership team
– Excellent market-competitive compensation, benefits and rewards
– Great work atmosphere
– Career Growth Opportunity
**Salary based on experience + Bonus + Health Insurance
Additional Information:
Type: Full-time
Experience: Mid-Senior level
Functions: Finance
Industries: Financial Services
Put your career on a path with a Company like ours that is taking the financial services industry in a new direction, and apply today!
Due to the high level of interest in this position; we will not be able to interview every applicant. A review of each application will be made to determine which of the applicants will be invited to come for an interview.
Respond to this ad:
Emb Lenders, Inc.
Jessica Soares
JSoares@EMBLenders.com