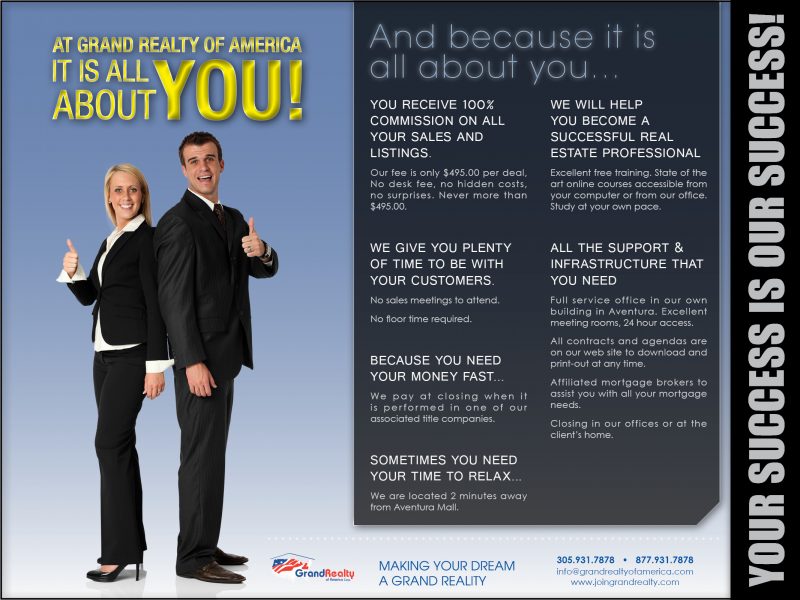 In Real Estate you are only as successful as the team you surround yourself with, the technology that you implement, and the training that you get involved in. These are key to building a successful career in Real Estate.
At Grand Realty it's all about you!
We focus on your success.
We work to introduce you to the latest technology & industry practices.
We work on building your brand as the expert.
Discover what is it to join our family of professionals:
Find us in Facebook, Instagram, or twitter under the handle @joingrandrealty
Or, jump on our website at www.joingrandrealty.com
Have questions? we've got answers. If you're curious about the next step, come meet us at the upcoming career fair in the North Miami Campus on October 11th.
Wishing you much success
Respond to this ad:
Grand Realty Of America
Tomas Funes
info@joingrandrealty.com