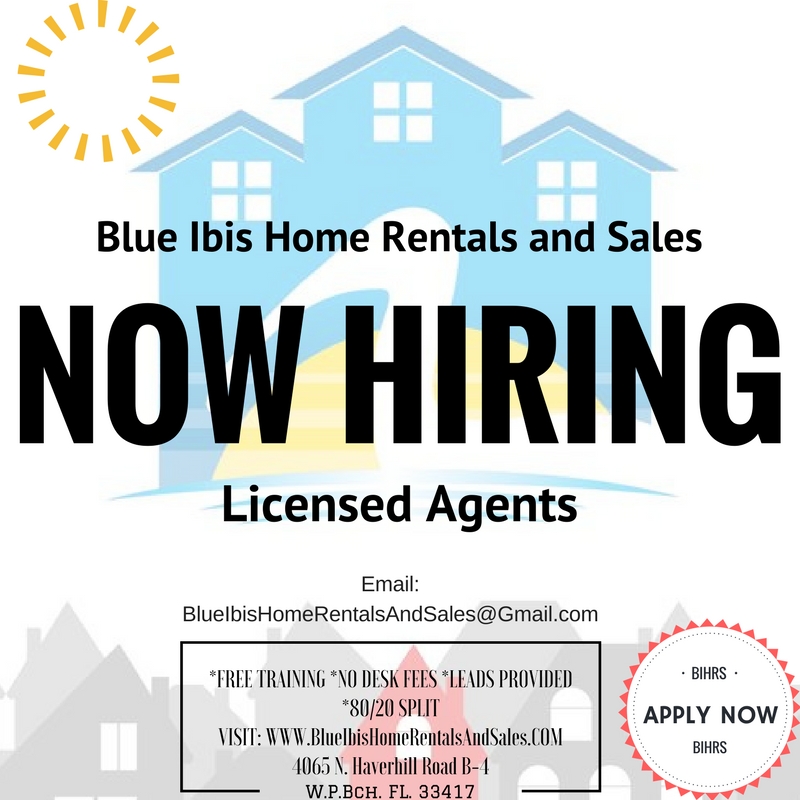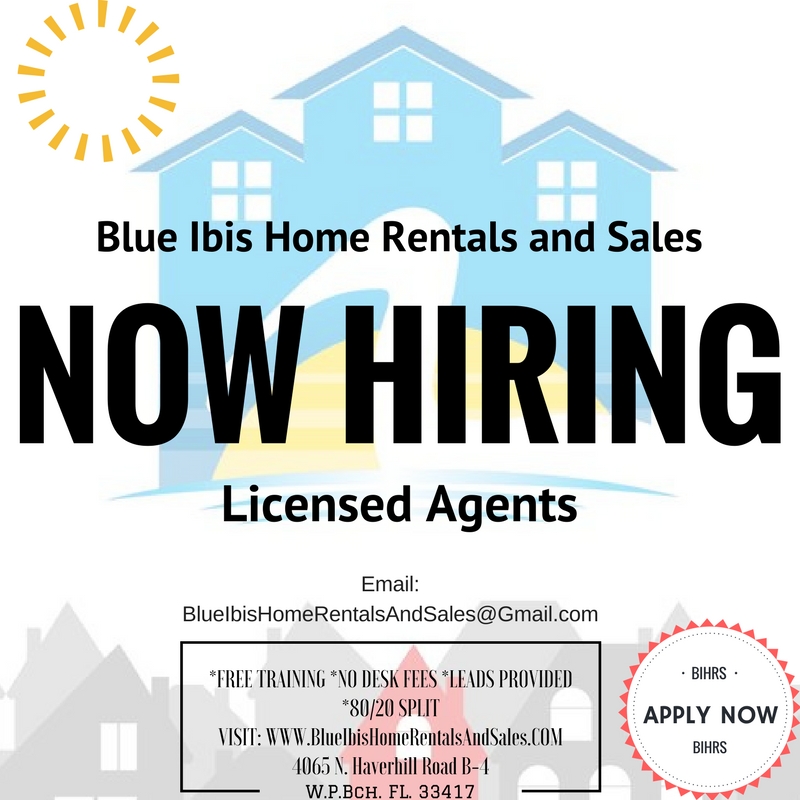 Looking for a change?
New to the Biz?
Not getting the support you need from your Broker or Management?
Then join Blue Ibis Home Rentals and Sales!
75% of Agents quit their 1st year because they don't receive the proper training to succeed.
Real Estate is a commission based business and paperwork is key to closing a deal or losing a deal.
The last thing you want a client, agent or community think is….THIS IS A NEW AGENT WITH NO EXPERIENCE!
With proper training the sky's the limit! The more professional you are…the more business you will close.
Contact us for more details and schedule an interview! #GoBlue
Respond to this ad:
Blue Ibis Home Rentals And Sales
Robert Leach/dwight Holimon
BlueIbisHomerentalsAndSales@gmail.com