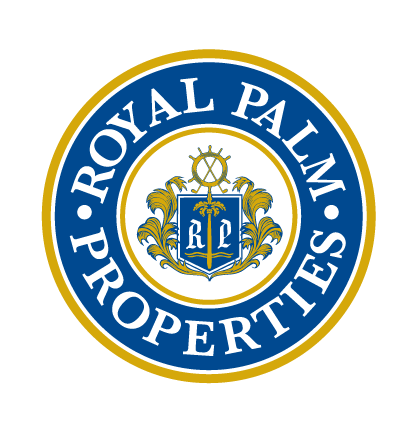 We are a boutique real estate company specializing in residential real estate in East Boca Raton for over 25 years and recently ranked #34 in the nation by the Wall Street Journal.
Candidate MUST have real estate experience and hold a current real estate license with the State of Florida, be proficient in Microsoft Office, Word and Excel; experience and familiarity with Forms Simplicity and FlexMLS is a MUST. Candidate MUST have a firm understanding of the steps in a real estate transaction. Strong written and verbal communication skills, computer skills and the ability to multitask are required. We are looking for someone with a positive attitude that is a non-smoker, dependable, reliable, on time, organized, self-starter and can work independently, as well as part of a team.
The position is an office administrative assistant from Friday to Monday to help with daily duties in the office including organizing computer files, assisting the realtors and staff as requested, helping with mailers, running errands, straightening up around the office, answering phones and greeting clients (i.e. directing them to the conference room, serving them coffee, etc).
The real estate office administrative assistant is a key role in the real estate business. This position is a critical position and the Talent that fills the roll must be specific and a good match for the Team. Working with a high volume Realtor is not always an easy task. The real estate administrative assistant position is often demanding, chaotic, and ever changing. However, working with the right person can be very rewarding personally and financially.
Responsibilities/generic criteria include, but not limited to:
– General office administrative duties including scanning, filing and saving
– Answering phones and checking messages
– Highly organized and task oriented
– Capable of handle chaos of each day
– Multi-tasked at a high level
– Compliant and follows instructions but not to a crippling point
– Innovative and able to implement efficient systems
– Learning based both independently and in a team environment
– Team player
– Updating the Office Manager/Broker on a daily basis
– Listing appointment preparation and contracts
– Creating MLS reports and printing them for clients
– Organizing open house packets every Sunday
– Updating client notes in Outlook including feedback and daily showings
– Getting feedback from showings
– Greeting clients upon arrival
– Running errands
– Organizing conference room, kitchen and keeping office presentable
What Does a Real Estate Office Administrative Assistant Do During the Work Day?
• A real estate office administrative assistant will operate office equipment such as fax machines, copiers, and phone systems, and use computers for spreadsheet, word processing, database management, and other applications.
• Make copies of correspondence or other printed material.
• Answer telephones and give information to callers, take messages, or transfer calls to appropriate individuals.
• Real estate office administrative assistant will also meet visitors or callers and handle their inquiries or direct them to the appropriate persons according to their needs.
• Learn to operate new office technologies as they are developed and implemented.
• Set up and maintain paper and electronic filing systems for records, correspondence, and other material.
• Compose, type, and distribute meeting notes, routine correspondence, and reports.
• A real estate office administrative assistant will also complete forms in accordance with company procedures.
• Schedule and confirm appointments for clients, customers, or supervisors.
• A real estate office administrative assistant will have to be computer literate so that they can conduct searches to find needed information, using such sources as the Internet.
• Order and dispense supplies.
• Open, read, route, and distribute incoming mail or other materials and answer routine letters and a real estate administrative assistant will also locate and attach appropriate files to incoming correspondence requiring replies.
• Maintain scheduling and event calendars.
• Manage projects or contribute to committee or team work.
• Mail newsletters, promotional material, or other information.
• Review work done by others to check for correct spelling and grammar, ensure that company format policies are followed, and recommend revisions.
• Operate electronic mail systems and coordinate the flow of information, internally or with other organizations.
• A real estate office administrative assistant must provide services to customers, such as order placement or account information.
• Arrange conference, meeting, or travel reservations for office personnel.
• Supervise other clerical staff and provide training and orientation to new staff.
• Coordinate conferences and meetings.
• Prepare and mail checks.
• A real estate office administrative assistant must sometimes establish work procedures or schedules and keep track of the daily work of clerical staff.
The real estate office is open 7 days a week, 8:30am to 5:30pm. This position is part-time: Friday, Saturday, Sunday, Monday, from 8:30am to 5:30pm, with the possibility to become full-time by adding another day. Please send over a cover letter and resume. Do NOT apply if you do not have your real estate license or real estate experience.
Respond to this ad:
Royal Palm Properties
Kelly Brooks
kelly@royalpalm.com