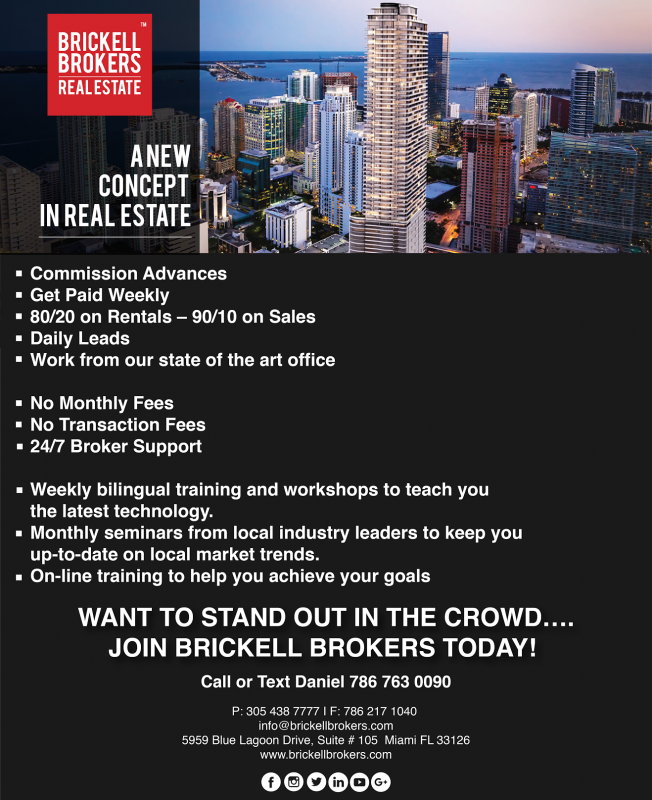 Are you ready to start your career in real estate, or are you looking to take your existing career to the next level? Brickell Brokers has been inspiring agents for many years by teaching them how to grow their business and achieve financial success.
What we offer:
– 90/10 Commission for Sales!
– 80/20 Commission for Rentals!
– Commission Advances!
– No Desk or Transaction Fees!
– No Sign up Fees!
– No floor time required!
– Weekly training and seminars!
– One on One training with our marketing and business development director!
– Flexibility to work from home or from our State of the Art Office!
– Full Broker support whenever you need it!
Make sure you don't sign with another broker until you meet with us first – Call or email us today to set up an interview!
Respond to this ad:
Brickell Brokers
Daniel Ridens
daniel@brickellbkrs.com