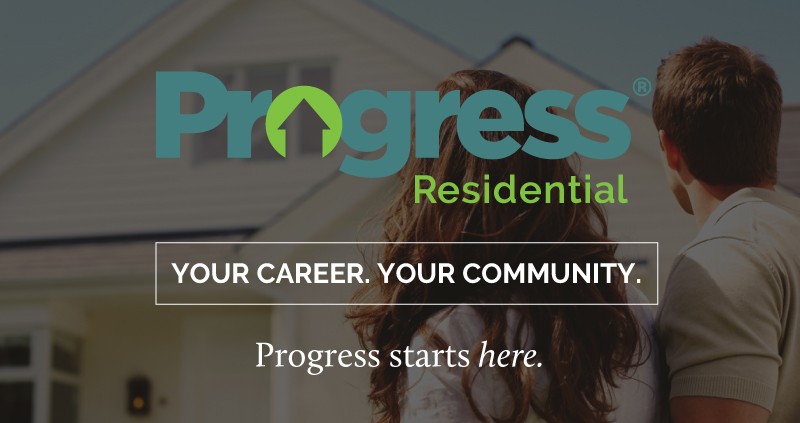 WEST PALM BEACH/ NORTH BROWARD Coverage Needed
https://careers-progressresidential.icims.com/jobs/1636/leasing-specialist/job
Overview:
Progress Residential is one of the largest investors and operators of high quality single-family rental homes in the United States, with over $3B invested to-date and 17,000+ homes under management. By carefully selecting well-maintained homes in desirable neighborhoods, we provide value to our customers and attractive, risk-adjusted returns for our investors. Our reputation in the industry as the premier investor and operator of highly desirable homes for rent will remain our focus, coupled with offering best services to our residents.
If you are looking for a challenging opportunity to grow with a company that strives to be the best in single-family residential category, then we are interested in learning more about you. We are a company that values our employees and offers a stimulating environment conducive to learning and growth. Our collective commitment as a company is to provide an outstanding experience to each of our residents.
Take the next step to advance your career and apply today.
Responsibilities:
Job Summary
The Leasing Specialist is a member of the Property Management department and functions as the primary driver of leasing activity in the market. Leasing Specialist are involved in all aspects of the marketing and leasing functions, included but not limited to showing homes, qualifying applicants, gathering complete applications, structuring leasing packages and conducting move-in orientations.
Essential Functions
Responsible for all leasing functions, including but not limited to showing homes, qualifying applicants, gathering complete applications, and structuring leasing packages.
Develops relationships with local real estate agent and broker community and manages all communication with external leasing agents regarding Company policy, procedure, qualifications and expectations.
Conducts Move-In Orientation in coordination with Leasing Manager.
Represents the company to prospective applicants, real estate agents and brokers in a courteous and professional manner – always putting customer service first.
Assists in creation and circulation of weekly, monthly, quarterly and annual reporting.
Turns leads into rentals – meeting or exceeding established goals.
Intimate knowledge of market conditions and trends.
Qualifications:
Real Estate license required within first 60 days of employment.
High School graduate required.
Valid Driver's License required.
2 or more years of experience in leasing apartments or single family homes.
Bi-lingual a plus.
Accepts challenge of working on a lease incentive structure.
Persistent approach with strong customer service.
Possesses strong organizational skills and is detail oriented
Ability to thrive in a dynamic, fast-changing, growth environment
Fosters teamwork and mutual respect throughout the company.
Interacts productively in person and through technology with co-workers, team members, management and other company personnel on a daily basis to accomplish duties and responsibilities.
Flexible work schedule which may include evenings and weekends depending on business needs.
Computer literacy, ability to comfortably navigate new technology and competency in MS Office a must.
Previous use of Yardi Voyager strongly desired.
Closing Statement
This brief summary is not an all-inclusive description of job duties. Other job duties and responsibilities may also be assigned by the incumbent's manager at any time based upon Company need.
Respond to this ad:
Progress Residential
Joshua Dedecker
jdedecker@rentprogress.com