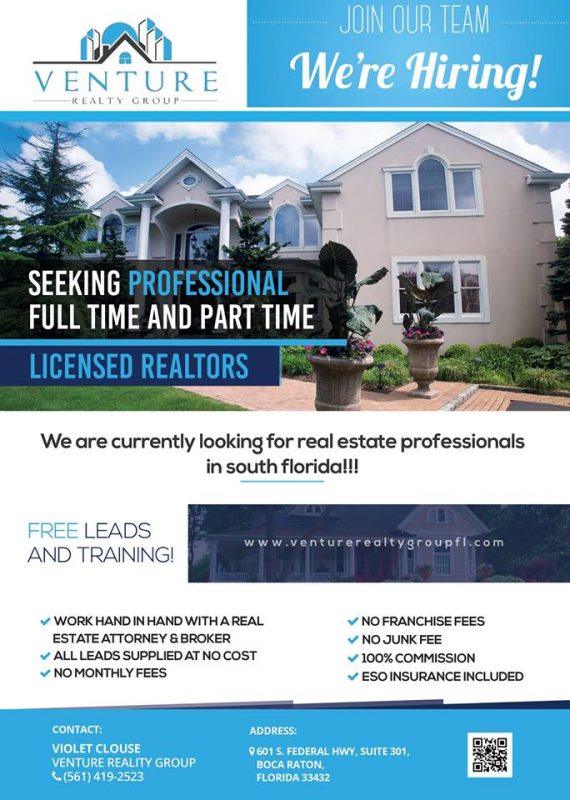 Are you looking for a new team to join????
Our agents pays no monthly fees and gets 100% of the commission for all of the hard work you do!
Are you tired being nickled and dimed for everything at your office? Venture offers full support, amazing marketing and social media coverage, online transaction management with e-signing, classes, mentorships, and best of all 100% split on sale transactions… all for only a 249.00 per transaction fee!!!!
Sounds too good to be true? Ask our team of 50 and you will understand why this company is growing so fast!!!!!
Call/ text / email for any questions or a meet and greet for coffee 🙂
Violet
Broker
561.414.4614
info@venturerealtygroupfl.com
Respond to this ad:
Venture Realty Group
Violet Clouse
info@venturerealtygroupfl.com