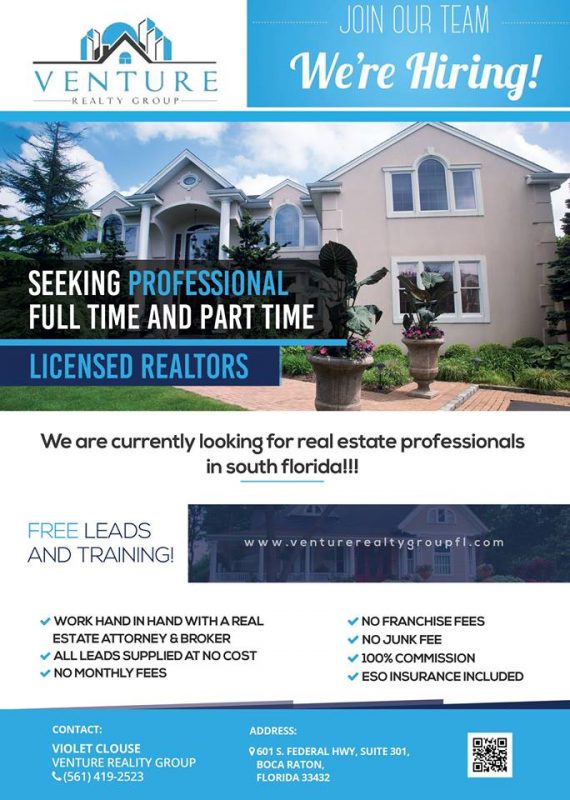 Looking for a non corporate environment? This company has what you are looking for!
*No monthly fees
*No desk fees
*100% commission on all sales
*Weekly engaging classes
*FULL FREE BROKER & ATTORNEY SUPPORT
*E&O Insurance included
*Only 249.00 per sale transaction
*Office space with computers, phones and internet
*Daily leads (seriously)
This is NOT too good to be true, just ask our other 45 agents!
Call or text for any questions!
561.414.4614
Respond to this ad:
Venture Realty Group
Violet Rose
info@venturerealtygroupfl.com
Respond to this ad:
Venture Realty Group
Violet Rose
info@venturerealtygroupfl.com