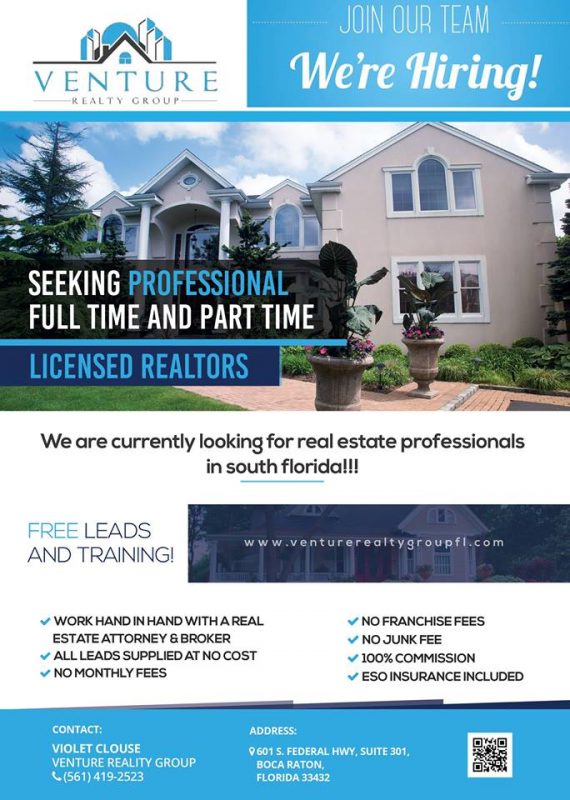 Are you looking for a new team to join????
Our agents pay no monthly fees and get 100% of the commission !
Venture offers full Broker and Attorney support, amazing marketing and social media coverage, FREE online transaction management with e-signing, educational classes, mentorships, and best of all 100% split on sale transactions you bring in…
All for only a 249.00 per sale transaction fee!!!!
All Rentals are split 90/10 with NO Transaction fee.
Want consistent leads? 50/50 split and I will help guide you along the process.
Sounds too good to be true? Ask our team of 80+ agents and you will understand why.
Call/ text / email for any questions !
Violet Rose
Broker Owner
561.414.4614
info@venturerealtygroupfl.com
Venturerealtygroupfl.com
Respond to this ad:
Venture Realty Group
Violet Rose
info@venturerealtygroupfl.com