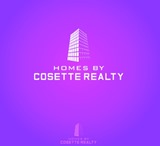 As the #1 real estate company, Homes By Cosette Realty , has launched and growth more careers than any other brokerage in the world. Right now, we're looking to find a select group of motivated people to join our rapidly-growing team.
. Opportunity for 100% Commission!
.We pay the first set of Business Cards.
.We pay insurance for Errors and Omission.
.New Customer and Leads
.No Monthly Fees
.The same day of Closing our company pay you and it is 100% Commission
.Mortgages,and title in House.All under the same roof.
.24/7 office access
We are a company that is offering the greatest benefits in Miami Dade County.because their interest are our priorities.
We are waiting to give you a great welcome to our family and have a successful year 2018!
Schedule: Monday — Friday 9am — 6pm
Contact: Cecilia C. (786)-223-7925
Office : (305)-556-0029
homesbycosette.manager@gmail.com
Respond to this ad:
Homes By Cosette Realty
Cecilia Castillo
homesbycosetterealty.manager@gmail.com