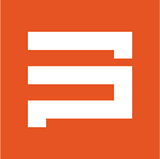 TOO MANY LEADS TO HANDLE!!!!
Seeking highly motivated Licensed Professionals!! We have a 90 Day Fast-Track training coming up! . Respond to post if interested.
Are you ready to put your real estate sales business on a proven path to achieve MAXIMUM success?
Are you an experienced professional looking to be supported and inspired to reach for and achieve your fullest potential?
Are you newer to the business and want to find the right home: a brokerage where you can be trained, supported and inspired to follow a proven path to success in a positive environment?
Our organization may be the right fit for you!
We provide an amazing culture, on-going comprehensive training, readily available support and LOTS OF LEADS!
We MUST HIRE 2-3 licensed Florida sales professionals ASAP to keep up with demand.
We are looking for motivated, committed, positive, energetic professionals that are ready to put their business on the fast track to success.
Experienced agents – we will help you grow your existing business, sharpen your skills & take your income to the next level.
New agents – learn from seasoned professionals with FREE comprehensive training & 24/7 support.
We offer:
– Opportunity to earn a SUSTAINABLE 6-figure+++ annual income
– FREE hands-on step-by-step training for NEW & EXPERIENCED agents (Real Estate & Peak-Performance Training)
– 24/7 dedicated support from the broker, principals & internal support staff
– Lots of LEADS (buyers and sellers that are ready today)
– Web-based contact relationship management system that communicates & engages leads for you
– Inside-sales call support to your leads for you (as your assistant) to convert leads in to customers
– Internal transaction & process coordination/support to help free up your time to generate more deals
– Internal & professional marketing support to help you build your brand and market-share
– Company provided web-site & personal web-page
– Mobile technology accessible from anywhere
– Interactive business plan creation to build the business of your dreams
– 90 day fast-track business acceleration program
– Multilingual office (Spanish, Portuguese, French, Italian & Hebrew)
– Title/closing services in-house (non-related business entity & no requirements to use. Offered as a resource to our professionals & customers)
– Relationships with top-notch mortgage professionals, property inspectors, insurance professionals, contractors, etc.
– A family & team oriented, fun, active & positive office environment (or work remote set-up via web tools)
– Beautiful professional Class A offices with high-end conference room (for client meetings) & agent work-stations
– Central Boca Raton core location in Class A building, highly accessible to I-95 & FL Turnpike & surrounding areas
– Highly professional, family-oriented, fun culture
– No floor time
– No sales quotas
Seeking ideal candidates that are:
– Currently licensed (or working towards obtaining a license within next 30 days)
– Relentless – driven to achieve, committed to do whatever it takes to succeed!
– Exceptional – believe in delivering only the best of everything!
– Accountable – understand that structure, learning, coaching are essential to success!
– Love – your work, your customers, your company, your family, your community.
The broker & principals of the firm have 40+ years of residential & commercial real estate sales, leasing, management, investment, construction & development experience.
The broker is a peak-performance coach that will inspire you to reach your highest goals, remove obstacles & build the business of your dreams!
Follow our proven plan for success! Learn from & be around the best to maximize your business success!
Email resume and/or experience/qualifications to this posting ASAP for a rapid response!
We are hiring and training ONLY A SELECT GROUP! ACT NOW! call or text Monique at 561-756-0989
Respond to this ad:
Stein Posner Real Estate
Monique Posner
monique@steinposner.com