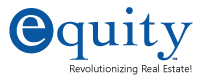 MUST HAVE MANAGING BROKER LICENSE!
Seeking Charismatic, Compassionate Real Estate Broker-Owner to Open and Grow the Region for a Nationwide, Top-25 Brokerage.
Job Title: Regional Designated Broker
Employer: Equity Illinois Real Estate, an Equity Real Estate Division
Location: Chicago/Greater Chicagoland Area
Pay Type: Commission Only
Salary Range: Commission Only with a $120,000.00/yr + potential
Initial Investment: $10,000.00 + some travel
Position Description: Are you an accomplished Real Estate Managing Broker with a managing broker license who would like to establish ownership in your future by opening your own branch for a nationwide brokerage? Are you a recruiter or team lead for a current brokerage who wants to strike off on your own? Are you a broker-owner who sees the writing on the wall and understands that the traditional splits model Real Estate brokerage is a dying breed?
We rely on our Regional Designated Brokers to establish Equity Real Estate as a major marketplace influence similar to our marketplace successes in other locations (we currently enjoy holding roughly a 22% market share in Utah, our state of origin). You will have ownership over the assigned region and through recruiting real estate agents and other managing brokers, you'll grow the Equity brand while providing leadership, sales training, support, and marketing assistance for primarily residential real estate focused agents. If you enjoy working with people and helping them see a greater level of success while improving their lifestyles in a fair and just manner… well, this opportunity might very well be for you.
Position Responsibilities:
You report to the Equity Real Estate executive team
You are responsible for the constant and remarkable growth of your region in both Real Estate Agents and Sales
You promote company initiatives and programs within your region
You focus on, first, the recruitment of active real estate agents
You focus on, second, the retention of active real estate agents
You focus on, third, the increased success of Equity Real Estate Agents
You attend real estate conventions and conferences as a representative of Equity Real Estate
You are active on your local real estate board as a representative of Equity Real Estate
You are active in your local community as a representative of Equity Real Estate
You follow Equity Real Estate Policies & Procedures
You hold regular sales meetings and training classes
You attend all company communication calls
Commitment:
The potential is here for an unheard of income, future retirement, and the satisfaction of helping others really see a positive change in their lives by joining a truly agent-centric real estate brokerage. It will require dedicated recruiting, training, and leadership on your part, but the results are amazing! Since the income is purely commission based, you have the option to continue to sell real estate yourself and we encourage expansion!
Ideal Candidate:
Are you a leader by design or because you are born to it? Are you likable, consistent and reliable, honest in all of your dealings, and full of integrity? Are you knowledgeable, capable with a track record of success in residential real estate, well-versed in the industry, and teachable? Do you enjoy staying current on real estate trends, what's going on in your marketplace, and have the ability to forecast predictively to keep the business alive? Do you find yourself seeking to be a voice for REALTORS® in your market, board, and government? Most importantly, do you enjoy helping people be successful? Well, then, you may just be our perfect candidate.
Qualifications:
Member of the MLS/Board
Successful Residential Real Estate Agent (20+ transactions/year)
Full dues-paying REALTOR®
Active Real Estate Managing Broker's License
Skilled Recruiter and People Person
Brokerage Management a plus, but not necessary
$10,000.00 + ready to invest in your future
Ability to open and maintain at least a 1,000 sq. ft. office space
A hunger for constant self-improvement
Determined with a Can Do Attitude and Sticktoitiveness
Honesty and Integrity
The Ability to Take Action and Innovate
The Capability to be Stable and have Longevity
Excellent Written and Spoken Communication Skills
Technologically Savvy
Package Deal: This opportunity includes the following company support.
Unlimited Earning Potential
No Franchise Fees (there is an up-front investment of $10,000.00 + some travel)
Full-Service Support
Errors & Omissions Insurance
Free Document Management and Digital Signature Solution
Flat, Very Affordable Per Transaction Fee
Direct Deposit of Commissions
Comprehensive, Available Weekly Real Estate Agent Sales Training
Detailed Broker Education Training
Fully Stocked Marketing Services Solution
Professional Commission Payment Processing Services on the Company Level (freeing you from behind the desk)
A lot of Equity-Branded Marketing Marketing Materials
Operational Expense Reimbursement
Brokerage Startup Assistance
Ground Floor Opportunity with an Established and Fast-Growing National Real Estate Company
Respond to this ad:
Equity Real Estate
Lance Card
marketing@equity-usa.net