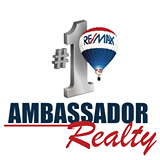 Real Estate Sales Agents : Sell and rent variety of real estate products: single family homes, condominiums, land, and commercial properties.
Contact and visit prospecting buyers and sellers of real estate, show property to buyers, discuss conditions of sales, prepare fill-in real estate contracts.
Keep a follow up system with buyers, sellers, referrals. Attend real estate training. Participate in a variety of network events to produce new leads.
Respond to this ad:
Re/max Ambassador Realty
Gladys Colon
cgladys585@aol.com