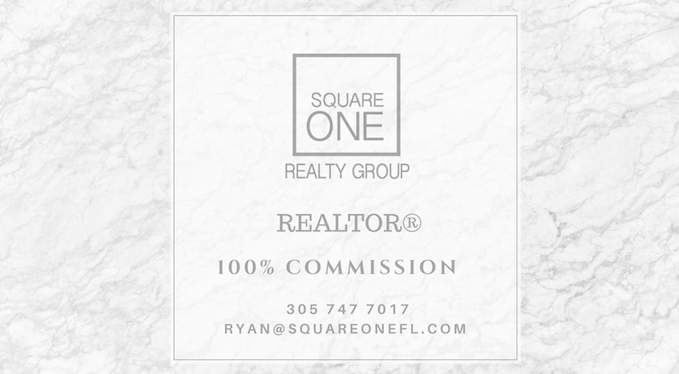 Square One Realty Group is looking for new agents! We truly offer the best platform for agents to operate their businesses. Whether you work from our office or remotely you'll agree we offer the most and the highest earning potential than any other firm. We put our agents first. We encourage you to look at our reviews and testimonials from our agents.
We believe in healthy work environments to increase productivity and empower the people in the organization. The culture of the company you chose will play a large roll in how your clients perceive you and your brand. Please take a look at our social media and websites and learn how we put our clients and agents first.
Our model was designed to encourage production with the understanding not all REALTORS are the same. When you earn 100% commission, you have the freedom to reinvest, with our support, where you see best fit for your business.
Our 100% commission platform includes the following:
– Hot Leads
– 100% Commission
– Free CRM system
– Free website
– Full Broker and Staff Support
– Weekly classes
– 5% Commission construction jobs referral
– Construction question support (by our in house General Contractor)
– Training and Career Guidance
– Marketing Support
– LG 360 Degree View Office Camera | Interactive Virtual Reality Pictures
– Office located in prime location conference rooms, office computers, monthly events & classes
– Weekly Team breakfast (Free)
– Team happy hours
Our agents pay $49 per month and $49 per transaction. THAT'S IT!
VISIT US AT www.squareonerealtygroup.com/careers or call us at 305-747-7017
Respond to this ad:
Square One Realty Group
Alisha Graham
Ryan@squareonefl.com