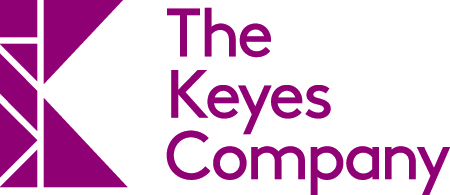 Enhance your real estate career by learning to list and sell commercial real estate in addition to residential. We provide the support, guidance, training and tools necessary to assure you prosper in this competitive industry. The Keyes Company and Keyes Commercial with its network with over 3,000 sales associates is unrivaled in its presence, reputation, and longevity while remaining a family owned business.
Keyes leads the industry with the most advanced technology to market and Sell Commercial properties: All KEYES associates have personal web sites that link your properties to the leading Commercial internet services. KEYES Connect allows commercial associates to continuously update clients on new properties coming on the market.
KEYES is a member of the following Leading Commercial services:
• Loopnet Premium
• CoStar
• Regional MLS
• Voice Pad
• Realtors Property Source
Keyes listings are distributed to the following leading Newspaper websites throughout the country and the world:
• The Wall Street Journal
• N.Y. Times
• City Feet.com
• Biz Journal
• International Herald Tribune
• RE Business Online
KEYES Commercial associates are affiliated with the following Associations:
• Board of Realtors
• Realtors Commercial Alliance
• Chamber of Commerce
• Leading Realtors of the World
KEYES Business Brokerage Division:
• Members of Business Brokers of Florida (BBF)
• IBBA (International Business Brokers Association)
• Business Internet Sites: BizBuySell, BBF/MLS, Businesses for Sale, Bizmart, Sell My Restaurant.
OUR SERVICES
• Property Sales
• Investment Sales
• Property Leasing
• Tenant Representation
• Seller & Buyer Representation
• Asset Services
PROPERTY TYPES
• Office
• Industrial
• Retail
• Multi-Family
• Land
• Business Brokerage
Contact us today for a confidential meeting with one of our Keyes Commercial offices.
Respond to this ad:
The Keyes Company
Jennifer Aragon
JenniferArago@keyes.com
(786)238-8533