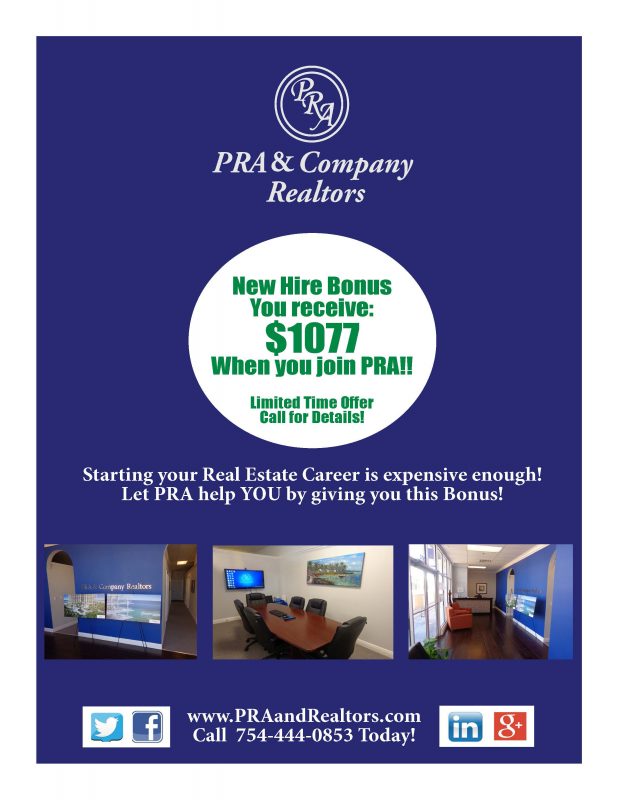 We Offer :
– Top Producing Techniques for Marketing your business.
– Receive your Own website with built-in CRM, drive more leads to YOU.
– Training on the Go Platform, with video conferencing so you learn anywhere you are.
– Build a Referral Base Quickly, 30 days effectiveness Plan.
– See how Professional Coaching can Grow your Business, Coaching with ICF(International Coach Federation)
Standards.
– Retire with PRA Residual Commission Program, commissions paid to you from your Team. So GROW!
Respond to this ad:
Pra & Company Realtors
Paul Atkinson
career@praandrealtors.com