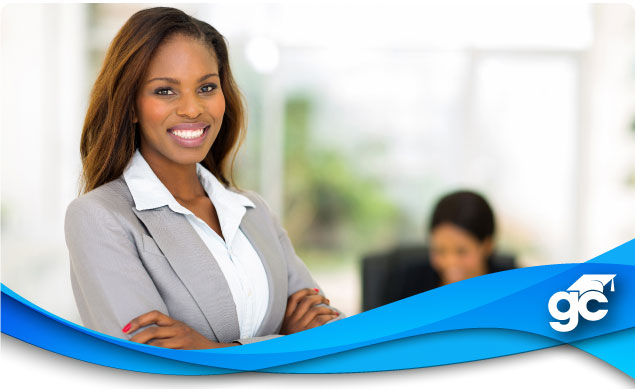 Get Your Florida (2-15) Life Health & Variable Contracts License
Choose from either classroom, livestream, or online education
Gold Coast makes it easy to obtain your Florida 2-15 Agent: Life, Health and Variable Contracts insurance license and start a successful career in the insurance industry.  Our industry leading course is state approved and fulfills Florida's education requirement and enables you to achieve your license quickly.
Este curso también lo ofrecemos en Español.
Gold Coast has been providing professional education in Florida since 1970 and used years of experience to design and develop this course for your success.
What is a 2-15 Life, Health and Variable Contracts Insurance license?
This is one of the most popular insurance licenses held by agents because of the numerous career opportunities that are associated with it.  Companies strive to hire Gold Coast graduates because of how well trained they are, and how successful they will be.
2-15 Agent licensees are able to sell a variety of products such as Life Insurance, Health Insurance, Medicare Supplements, HMO, Home Health Care, Managed Care, and Long Term Care policies.
Why do students choose Gold Coast Schools?
Your tuition is valid for one year with no retake fees

If you need to repeat or retake the course for any reason, you are welcome to do so at no additional charge

We offer day, weekend and livestream class schedules, as well as an industry leading online version of this course for your convenience
Our instructors are carefully selected based upon industry experience and presentation skills making them the best in the industry
Our low prices include our exclusive materials which are the finest available
Our exam-cram programs help push you over the top on the state exam
License Requirements:
The basic requirements for becoming a licensed Life Health and Variable Contract (2-15) agent are:
Complete an online state application and submit fingerprints
Be at least 18 years of age
Be a Florida Resident and a US citizen or legal alien
Be in good moral standing in regards to criminal background
Complete approved education in this field
Pass the state exam
(To verify the requirements and qualifications you can visit www.myfloridacfo.com )
Our Career Counselors are available to help you with any questions that you may have about these requirements and can be reached at 1-800-732-9140.
Learn more about upcoming classes, including our online course, on the next tabs.
This course is also offered in Spanish.  Learn more information and get a schedule of upcoming Spanish classes
Course Schedule:
Below you will find registration options for both Live Stream and Classroom classes.
To register for class, simply click on the "Register Now" button next to the course offering below, use the "Schedule Your Course" option above, or contact our helpful Career Counselors at 1-800-732-9140. We are happy to assist.
Course Options:
Full Service Program – $299 

Register Now
Includes the required course, materials, and the Exam Cram course designed to further prepare you to pass the state licensing exam
You save $129 with full service package.  If you purchase items separately its would cost $428
Basic Program – $249   
(Please use the Register Now links next to the class offerings below or call 1-800-732-9140
to reserve your seat.)
Includes the required course and materials
Schedule Options:
This 60-hour course contains  36 hours of classroom education held over 4 days, as well as an online component that fulfills the remainder of the required hours.  Students enrolling in the course must have access to a computer and internet in order to complete the online portion.
Days:  4 Consecutive Days  |  Mon-Thurs  9:00am- 6:00pm + self-paced online component
Weekend: 2 Consecutive Weekends | Sat & Sun | 9:00am-6:00pm + self-paced online component
June 2021

06/19 - 06/27

LiveStream

Weekend | Sat & Sun 9:00 am-6:00 pm

2-15 Agent: Life, Health & Variable Contracts Course

06/19 - 06/27

South Dade (Doral)

Weekend | Sat & Sun 9:00 am-6:00 pm

2-15 Agent: Life, Health & Variable Contracts Course (Blended)

06/21 - 06/24

Boca Raton

Days 9:00 am-6:00 pm

2-15 Agent: Life, Health & Variable Contracts Course (Blended)

06/21 - 06/24

LiveStream

Days 9:00 am-6:00 pm

2-15 Agent: Life, Health & Variable Contracts Course

July 2021

07/06 - 07/09

East Orlando

Days 9:00 am-6:00 pm

2-15 Agent: Life, Health & Variable Contracts Course (Blended)

07/06 - 07/09

LiveStream

Days 9:00 am-6:00 pm

2-15 Agent: Life, Health & Variable Contracts Course

07/10 - 07/18

LiveStream

Weekend | Sat & Sun 9:00 am-6:00 pm

2-15 Agent: Life, Health & Variable Contracts Course

07/10 - 07/18

Tamarac (Broward)

Weekend | Sat & Sun 9:00 am-6:00 pm

2-15 Agent: Life, Health & Variable Contracts Course (Blended)

07/12 - 07/15

LiveStream

Days 9:00 am-6:00 pm

2-15 Agent: Life, Health & Variable Contracts Course

07/12 - 07/15

Tamarac (Broward)

Days 9:00 am-6:00 pm

2-15 Agent: Life, Health & Variable Contracts Course (Blended)

07/19 - 07/22

LiveStream

Days 9:00 am-6:00 pm

2-15 Agent: Life, Health & Variable Contracts Course

07/19 - 07/22

South Dade (Doral)

Days 9:00 am-6:00 pm

2-15 Agent: Life, Health & Variable Contracts Course (Blended)

07/19 - 07/22

Stuart

Days 9:00 am-6:00 pm

2-15 Agent: Life, Health & Variable Contracts Course (Blended)

07/24 - 08/01

LiveStream

Weekend | Sat & Sun 9:00 am-6:00 pm

2-15 Agent: Life, Health & Variable Contracts Course

07/24 - 08/01

South Dade (Doral)

Weekend | Sat & Sun 9:00 am-6:00 pm

2-15 Agent: Life, Health & Variable Contracts Course (Blended)

07/26 - 07/29

LiveStream

Days 9:00 am-6:00 pm

2-15 Agent: Life, Health & Variable Contracts Course

07/26 - 07/29

West Palm Beach (Lantana)

Days 9:00 am-6:00 pm

2-15 Agent: Life, Health & Variable Contracts Course (Blended)

07/31 - 08/08

Boca Raton

Weekend | Sat & Sun 9:00 am-6:00 pm

2-15 Agent: Life, Health & Variable Contracts Course (Blended)

07/31 - 08/08

LiveStream

Weekend | Sat & Sun 9:00 am-6:00 pm

2-15 Agent: Life, Health & Variable Contracts Course

07/31 - 08/08

Tamarac (Broward)

Weekend | Sat & Sun 9:00 am-6:00 pm

2-15 Agent: Life, Health & Variable Contracts Course (Blended)

August 2021

08/02 - 08/05

East Orlando

Days 9:00 am-6:00 pm

2-15 Agent: Life, Health & Variable Contracts Course (Blended)

08/02 - 08/05

LiveStream

Days 9:00 am-6:00 pm

2-15 Agent: Life, Health & Variable Contracts Course

08/07 - 08/15

Kissimmee

Weekend | Sat & Sun 9:00 am-6:00 pm

2-15 Agent: Life, Health & Variable Contracts Course (Blended)

08/07 - 08/15

LiveStream

Weekend | Sat & Sun 9:00 am-6:00 pm

2-15 Agent: Life, Health & Variable Contracts Course

08/09 - 08/12

LiveStream

Days 9:00 am-6:00 pm

2-15 Agent: Life, Health & Variable Contracts Course

08/09 - 08/12

North Miami

Days 9:00 am-6:00 pm

2-15 Agent: Life, Health & Variable Contracts Course (Blended)

08/14 - 08/22

LiveStream

Weekend | Sat & Sun 9:00 am-6:00 pm

2-15 Agent: Life, Health & Variable Contracts Course

08/14 - 08/22

South Dade (Doral)

Weekend | Sat & Sun 9:00 am-6:00 pm

2-15 Agent: Life, Health & Variable Contracts Course (Blended)

08/16 - 08/19

LiveStream

Days 9:00 am-6:00 pm

2-15 Agent: Life, Health & Variable Contracts Course

08/16 - 08/19

Tamarac (Broward)

Days 9:00 am-6:00 pm

2-15 Agent: Life, Health & Variable Contracts Course (Blended)

08/21 - 08/29

LiveStream

Weekend | Sat & Sun 9:00 am-6:00 pm

2-15 Agent: Life, Health & Variable Contracts Course

08/21 - 08/29

West Palm Beach (Lantana)

Weekend | Sat & Sun 9:00 am-6:00 pm

2-15 Agent: Life, Health & Variable Contracts Course (Blended)

08/30 - 09/02

Boca Raton

Days 9:00 am-6:00 pm

2-15 Agent: Life, Health & Variable Contracts Course (Blended)

08/30 - 09/02

LiveStream

Days 9:00 am-6:00 pm

2-15 Agent: Life, Health & Variable Contracts Course

08/30 - 09/02

South Dade (Doral)

Days 9:00 am-6:00 pm

2-15 Agent: Life, Health & Variable Contracts Course (Blended)

September 2021

09/11 - 09/19

LiveStream

Weekend | Sat & Sun 9:00 am-6:00 pm

2-15 Agent: Life, Health & Variable Contracts Course

09/11 - 09/19

Tamarac (Broward)

Weekend | Sat & Sun 9:00 am-6:00 pm

2-15 Agent: Life, Health & Variable Contracts Course (Blended)

09/13 - 09/16

East Orlando

Days 9:00 am-6:00 pm

2-15 Agent: Life, Health & Variable Contracts Course (Blended)

09/13 - 09/16

LiveStream

Days 9:00 am-6:00 pm

2-15 Agent: Life, Health & Variable Contracts Course

09/20 - 09/23

LiveStream

Days 9:00 am-6:00 pm

2-15 Agent: Life, Health & Variable Contracts Course

09/20 - 09/23

Tamarac (Broward)

Days 9:00 am-6:00 pm

2-15 Agent: Life, Health & Variable Contracts Course (Blended)

09/25 - 10/03

LiveStream

Weekend | Sat & Sun 9:00 am-6:00 pm

2-15 Agent: Life, Health & Variable Contracts Course

09/25 - 10/03

South Dade (Doral)

Weekend | Sat & Sun 9:00 am-6:00 pm

2-15 Agent: Life, Health & Variable Contracts Course (Blended)

09/27 - 09/30

LiveStream

Days 9:00 am-6:00 pm

2-15 Agent: Life, Health & Variable Contracts Course

09/27 - 09/30

West Palm Beach (Lantana)

Days 9:00 am-6:00 pm

2-15 Agent: Life, Health & Variable Contracts Course (Blended)

October 2021

10/02 - 10/10

Boca Raton

Weekend | Sat & Sun 9:00 am-6:00 pm

2-15 Agent: Life, Health & Variable Contracts Course (Blended)

10/02 - 10/10

Kissimmee

Weekend | Sat & Sun 9:00 am-6:00 pm

2-15 Agent: Life, Health & Variable Contracts Course (Blended)

10/02 - 10/10

LiveStream

Weekend | Sat & Sun 9:00 am-6:00 pm

2-15 Agent: Life, Health & Variable Contracts Course

10/02 - 10/10

Tamarac (Broward)

Weekend | Sat & Sun 9:00 am-6:00 pm

2-15 Agent: Life, Health & Variable Contracts Course (Blended)

10/11 - 10/14

LiveStream

Days 9:00 am-6:00 pm

2-15 Agent: Life, Health & Variable Contracts Course

10/11 - 10/14

Tamarac (Broward)

Days 9:00 am-6:00 pm

2-15 Agent: Life, Health & Variable Contracts Course (Blended)

10/18 - 10/21

LiveStream

Days 9:00 am-6:00 pm

2-15 Agent: Life, Health & Variable Contracts Course

10/18 - 10/21

North Miami

Days 9:00 am-6:00 pm

2-15 Agent: Life, Health & Variable Contracts Course (Blended)

10/23 - 10/31

LiveStream

Weekend | Sat & Sun 9:00 am-6:00 pm

2-15 Agent: Life, Health & Variable Contracts Course

10/23 - 10/31

South Dade (Doral)

Weekend | Sat & Sun 9:00 am-6:00 pm

2-15 Agent: Life, Health & Variable Contracts Course (Blended)

10/23 - 10/31

West Palm Beach (Lantana)

Weekend | Sat & Sun 9:00 am-6:00 pm

2-15 Agent: Life, Health & Variable Contracts Course (Blended)

10/25 - 10/28

Boca Raton

Days 9:00 am-6:00 pm

2-15 Agent: Life, Health & Variable Contracts Course (Blended)

10/25 - 10/28

LiveStream

Days 9:00 am-6:00 pm

2-15 Agent: Life, Health & Variable Contracts Course

November 2021

11/06 - 11/14

LiveStream

Weekend | Sat & Sun 9:00 am-6:00 pm

2-15 Agent: Life, Health & Variable Contracts Course

11/06 - 11/14

Tamarac (Broward)

Weekend | Sat & Sun 9:00 am-6:00 pm

2-15 Agent: Life, Health & Variable Contracts Course (Blended)

11/08 - 11/11

LiveStream

Days 9:00 am-6:00 pm

2-15 Agent: Life, Health & Variable Contracts Course

11/08 - 11/11

South Dade (Doral)

Days 9:00 am-6:00 pm

2-15 Agent: Life, Health & Variable Contracts Course (Blended)

11/08 - 11/11

West Palm Beach (Lantana)

Days 9:00 am-6:00 pm

2-15 Agent: Life, Health & Variable Contracts Course (Blended)

11/13 - 11/21

LiveStream

Weekend | Sat & Sun 9:00 am-6:00 pm

2-15 Agent: Life, Health & Variable Contracts Course

11/13 - 11/21

South Dade (Doral)

Weekend | Sat & Sun 9:00 am-6:00 pm

2-15 Agent: Life, Health & Variable Contracts Course (Blended)

11/15 - 11/18

East Orlando

Days 9:00 am-6:00 pm

2-15 Agent: Life, Health & Variable Contracts Course (Blended)

11/15 - 11/18

LiveStream

Days 9:00 am-6:00 pm

2-15 Agent: Life, Health & Variable Contracts Course

11/15 - 11/18

Tamarac (Broward)

Days 9:00 am-6:00 pm

2-15 Agent: Life, Health & Variable Contracts Course (Blended)

11/29 - 12/02

Boca Raton

Days 9:00 am-6:00 pm

2-15 Agent: Life, Health & Variable Contracts Course (Blended)

11/29 - 12/02

LiveStream

Days 9:00 am-6:00 pm

2-15 Agent: Life, Health & Variable Contracts Course

11/29 - 12/02

Stuart

Days 9:00 am-6:00 pm

2-15 Agent: Life, Health & Variable Contracts Course (Blended)

December 2021

12/04 - 12/12

Kissimmee

Weekend | Sat & Sun 9:00 am-6:00 pm

2-15 Agent: Life, Health & Variable Contracts Course (Blended)

12/04 - 12/12

LiveStream

Weekend | Sat & Sun 9:00 am-6:00 pm

2-15 Agent: Life, Health & Variable Contracts Course

12/04 - 12/12

Tamarac (Broward)

Weekend | Sat & Sun 9:00 am-6:00 pm

2-15 Agent: Life, Health & Variable Contracts Course (Blended)

12/06 - 12/09

LiveStream

Days 9:00 am-6:00 pm

2-15 Agent: Life, Health & Variable Contracts Course

12/06 - 12/09

Tamarac (Broward)

Days 9:00 am-6:00 pm

2-15 Agent: Life, Health & Variable Contracts Course (Blended)

12/11 - 12/19

Boca Raton

Weekend | Sat & Sun 9:00 am-6:00 pm

2-15 Agent: Life, Health & Variable Contracts Course (Blended)

12/11 - 12/19

LiveStream

Weekend | Sat & Sun 9:00 am-6:00 pm

2-15 Agent: Life, Health & Variable Contracts Course

12/11 - 12/19

South Dade (Doral)

Weekend | Sat & Sun 9:00 am-6:00 pm

2-15 Agent: Life, Health & Variable Contracts Course (Blended)

12/11 - 12/19

West Palm Beach (Lantana)

Weekend | Sat & Sun 9:00 am-6:00 pm

2-15 Agent: Life, Health & Variable Contracts Course (Blended)

12/13 - 12/16

LiveStream

Days 9:00 am-6:00 pm

2-15 Agent: Life, Health & Variable Contracts Course

12/13 - 12/16

North Miami

Days 9:00 am-6:00 pm

2-15 Agent: Life, Health & Variable Contracts Course (Blended)