On April 23rd, 2015 Gold Coast Schools was honored as one of the Sun Sentinel's top places to work in South Florida.  Rankings were based on a Workplace Dynamics survey of 13,000 employees from more than 900 South Florida companies that were divided into large, mid-size and small business categories.  The event, held at the Westin hotel in Fort Lauderdale, invited the top 45 companies of which Gold Coast Schools was thrilled to be ranked number 7 out of the top 25 companies in the small business category.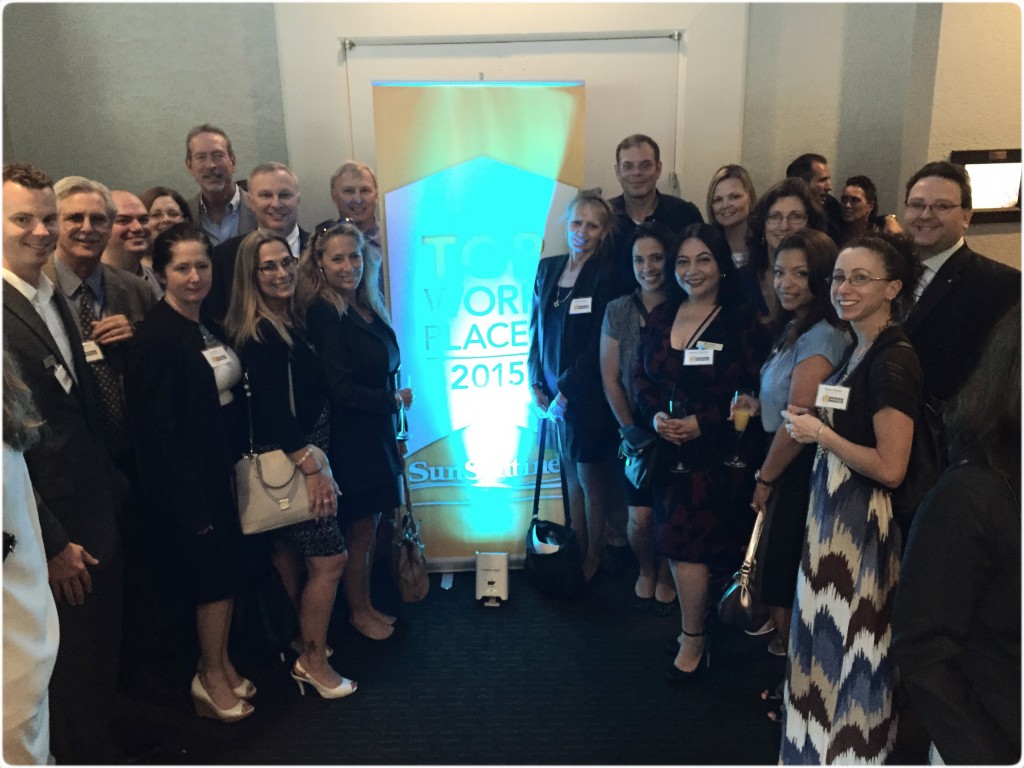 Gold Coast Schools has a long history of being Florida's leader in classroom and online professional education.  Founded in 1970 as a single real estate school located on Oakland Park Blvd, Gold Coast has grown to 5 locations that have served more than 1 million students seeking to obtain and renew licenses in real estate, insurance, construction and other professional industries.  The success of the company is a direct result of the dedication each of the 112 employees has towards delivering a superior student experience.
"We couldn't be more proud of the fact that our staff loves working at Gold Coast.  Everyone plays a vital role within our company, and in order to continue to meet the expectations of our students, we rely on everyone to consistently live up to our core values on a daily basis," said co-owner Jim Greer.
All decisions made at Gold Coast are guided by a specific set of core values that all employees adhere to.  These values consist of honesty and integrity, excellence, respect, teamwork, continuous improvement, innovation, service, and the importance of having fun.  "It was very rewarding to see the results where our staff ranked the highest for strong ethics and values of all companies" said co-owner John Greer, "this is something we work very hard on every day." The Sun Sentinel recognized Gold Coast Schools as the highest scoring company in the area of strong values and ethics.  This recognition upholds a standard that is held internally, and should provide confidence to students who are considering Gold Coast Schools to help them with their professional career.
Gold Coast is proof that when employees are happy with where they work, they are highly motivated to help the company accomplish its goals.  Gold Coast has created a family style work environment where the owners' doors are always open, the lines of communication between staff and leadership are free flowing.  It is important for the communication pipeline to be unclogged so that strategic goals can be delivered from the top down, while feedback from the frontlines continuously gives leadership valuable information used to make key business decisions.
Learn more about Gold Coast Schools by visiting www.goldcoastschools.com or by contacting a helpful Career Counselor at 1-800-732-9140.