CILB Mandatory CE Compliance Package (6-hours):
$99.00 Register Now
As part of the 14-hour continuing education (CE) license renewal requirements, the CILB requires 1 hour of CE training in each of the following topic areas:
Laws and Rules
Advanced Building Code
Workplace Safety (OSHA)
Workers' Comp
Business Practices
Gold Coast Schools has bundled these mandatory courses together in one convenient package at a reduced price. It's a perfect complement to those who have taken the 14-hour Financial Responsibility course to reduce their bonding requirement. This 6-hour compliance package will give the licensee the remaining mandatory CE credits necessary to renew their license. This package contains the courses listed below.
Know Your Contracting Law – 1 hour of Laws and Rules (L&R)
Advanced Florida Accessibility Code Overview – 6th Edition – 1 hour of Advanced (ADV)
Workers' Comp Overview – 1 hour of Workers' Comp (WC)
OSHA Safety Basics – 1 hour of Work Place Safety (WPS)
Successful Business Practices – 1 hour of Business Practices (BSP)
Wind Mitigation: Strengthening the Roofing System – 1 hour of Wind Mitigation Methodologies (WMM)
*Swimming Pool Contractors must also complete a 1-hour electrical safety course found here: Learn more
Normally, each course costs $25, but through this package deal, you pay only $99!
Upon successful completion of your online CE course, you will be able to print a hard copy completion certificate to keep for your records. For state certified licensees, we will electronically report the completed CE hours to the DBPR and the appropriate board(s).
Course Expiry: All online courses in this package expire 2 years from the date of purchase. However, your completion certificate remains valid indefinitely.
System Requirements: Our courses are designed to run on most computers and mobile devices. If you have trouble with a course, our technical support team is ready and willing to assist. To view system requirements, Click Here!
---
For complete packages containing all the required renewal courses click: View Complete CE Packages!
---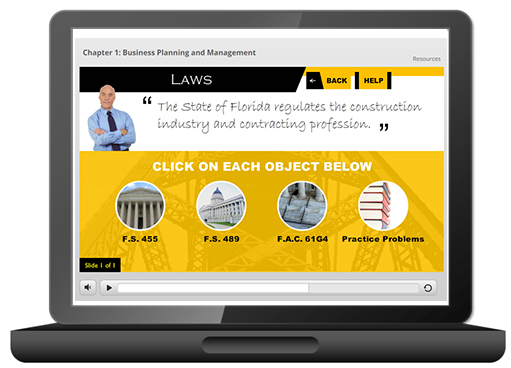 ---
DBPR Provider: #0000983
View Course Approvals: Click Here!