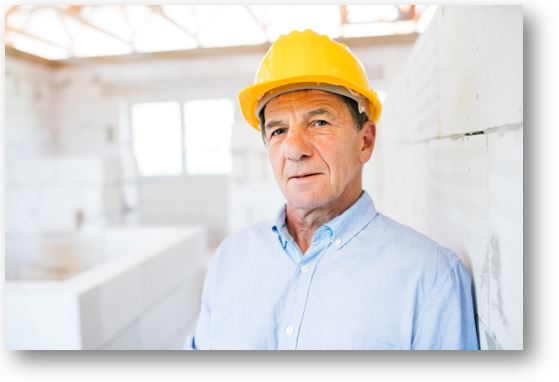 Florida Home Inspector Online Continuing Education
In the state of Florida, Home Inspectors are required to complete 14 hours of Continuing Education prior to the renewal periods that end on July 31 of even-numbered years (i.e. 2018, 2020,etc).  This 14-hour home inspector's online course package provides you with practical and relevant information to help you elevate and fine tune your Home Inspection skills while meeting your required CE needs for renewing your Florida Home Inspector license.
Gold Coast makes it easy for inspectors to renew and keep their licenses active. If you have any questions, please contact our helpful Career Counselors at 1-800-732-9140.
Complete Renewal Package: $119.00  
Why licenees trust Gold Coast Schools:
Our state approved online courses are designed to be

simple and easy to complete

Upon course completion you will immediately receive a

pass slip for your records

Our staff

electronically reports your hours

to the DBPR and appropriate boards for you
You have the

full support

of our instructors, staff, and online technical support team
We take the frustration out of renewing your license.  Since 1970, more students have trusted Gold Coast Schools for obtaining and renewing their professional licenses than any other school in Florida.  We look forward to helping you do the same!
---
Gold Coast also offers classroom based continuing education courses. To learn more click: Classroom CE!
---
Florida Home Inspector Continuing Education Requirements :
F.S. 468, Part XV requires that Home Inspection Licensees complete 14 hours of Continuing Education prior to the renewal periods that end on July 31 of even-numbered years (ex. 2018, 2020, etc). The current rules state that course topics must be in areas concerning home inspection services or one of the eight components of a home. Additional requirements include 2 hours of hurricane wind mitigation training and completion of the Uniform Mitigation Verification inspection Form OIR-B1-1802.
This complete online 14-hour home inspector's package includes the following online courses:
(6 hours) Professional Home Inspection Overview
(2 hours) Hurricane Wind Mitigation Training
(5 hours) Practitioner's Guide to the Florida Building Code
(1 hour) Green Building and the Rating Systems
Upon successful completion of each online CE course in this package, you will be able to print the hard copy completion certificate for that course to keep for your records. For State Certified licensees, we will electronically report the completed CE hours to the DBPR and the appropriate board(s).
Course Expiry: You will have access to the online courses for 2 years giving you plenty of time to complete them at your own pace, and your completion certificates will always be available to you.
System Requirements: Our courses are designed to run on most computers and mobile devices.  If you have trouble with a course, our technical support team is ready and willing to assist. To view system requirements, Click Here!
---
DBPR Provider: #0000983
View Course Approvals: Click Here!