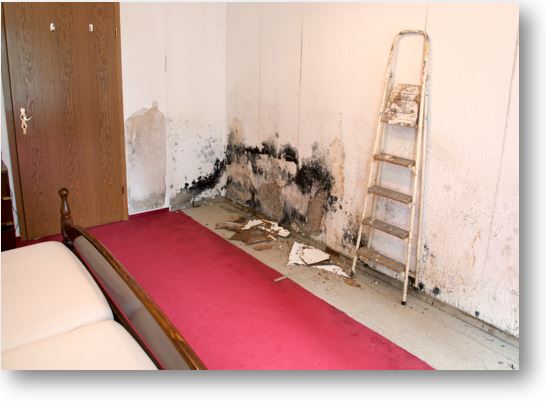 Mold Assessor and Remediator Online Continuing Education
This self-paced 14-hour online course meets the F.S. 468 14-hour Continuing Education requirement for Mold Related Services licensees (Mold Assessors and Mold Remediators). This course is also designed to meet the needs of other licensees, including practicing contractors and design professionals.
The course includes the following required topics:
Moisture Intrusion (6 hours)
Mold Safety (4 hours)
Report Writing (2 hours)
Standards of Practice (2 hours)
Complete Renewal Package: $149.00  
Gold Coast makes it easy to renew your MRS- Mold Related Services License. If you have any questions, please contact our helpful Career Counselors at 1-800-732-9140.  We are happy to assist.
Why contractors trust Gold Coast Schools:
Our online courses are state approved and designed to be

simple and easy to complete

Upon course completion you will immediately receive a

pass slip for your records

Our staff

electronically reports your hours

to the DBPR and appropriate boards for you
You have the

full support

of our instructors, staff, and online technical support team
We take the frustration out of renewing your license.  Since 1970, more students have trusted Gold Coast Schools for obtaining and renewing their professional licenses than any other school in Florida.  We look forward to helping you do the same!
---
Gold Coast also offers classroom based continuing education courses. To learn more click: Classroom CE!
---
This course will increase your understanding in all facets of the Mold Related Services industry by providing information and instruction in the following areas:
Applicable Florida statutes and rules (F.S. 468 and F.A.C. Rule 61-31).
Mold report writing, documentation, use of applicable report forms (examples are provided), and the elements of a Mold Report.
Mold characteristics, identification, nutrition, structure, and reproductive cycles.
Mold sampling (i.e. aerosol, bulk), the steps to develop a sampling plan, use of proper collection equipment, developing a hypothesis, and interpreting the data.
An introduction to limiting water induced damage to buildings, which includes key terms, information on moisture degradation, building serviceability issues, moisture sources, and control strategies.
Psychrometric charts and instructions on how to use them.
Understanding mold and moisture and how to control them inside of buildings.
Methods of mold remediation.
Once you have completed this course, you will have an encompassing understanding of the mold related services industry which will more fully equip you to better serve your clients.
This course has been approved for credit by the following boards:
Mold Related Services: #0000100
CILB: #0610040 (GEN)
ECLB: #0800895 (B)
Miami-Dade: #D022-082
FBAID: #AR.02 #9878260 (H/S/W)
BCAIB: #0000983 (GEN by Reciprocity)
FBPE: #0003342 (AOP)
Home Inspectors: No Credit
Course Completion and Reporting: Upon successfully completing this course you will be able to print the hard copy completion certificate for your records.  For state-certified licensees, Gold Coast will electronically report your completed CE hours to the DBPR and the appropriate boards for you.
Course Expiry: You will have access to the online courses for 2 years giving you plenty of time to complete them at your own pace, and your completion certificates will always be available to you.
System Requirements: Our courses are designed to run on most computers and mobile devices.  If you have trouble with a course, our technical support team is ready and willing to assist. To view system requirements, Click Here!
---
DBPR Provider: #0000983
View Course Approvals: Click Here!