Our DVDs are a valuable study aid to help you learn specific topics including Real Estate Math, Closing Statements, Test Taking Techniques and others.
Gold Coast has developed these study aids to help students retain the essential information needed to pass the state exam and launch their careers. We have found that the students who have the most success are those who repeatedly review the material that enables them to transform the information into knowledge. The following study aids in various formats are tailored to your preferred method of learning and will significantly increase your success in preparing for the state exam.
Bookstore items can be purchased online or by calling our Career Counselors at 1-800-732-9140.
Image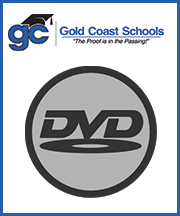 Name
Study Aids: Real Estate Sales Associate Key Point DVD
Description
The Key Point DVD covers essential information that will help you successfully prepare for the exam and give you a better understanding of the material presented through out the course.
Image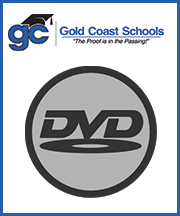 Name
Study Aids: Real Estate Test Taking Techniques (DVD)
Description
Learn the simple easy to remember techniques that can improve your scores on any type of exam!