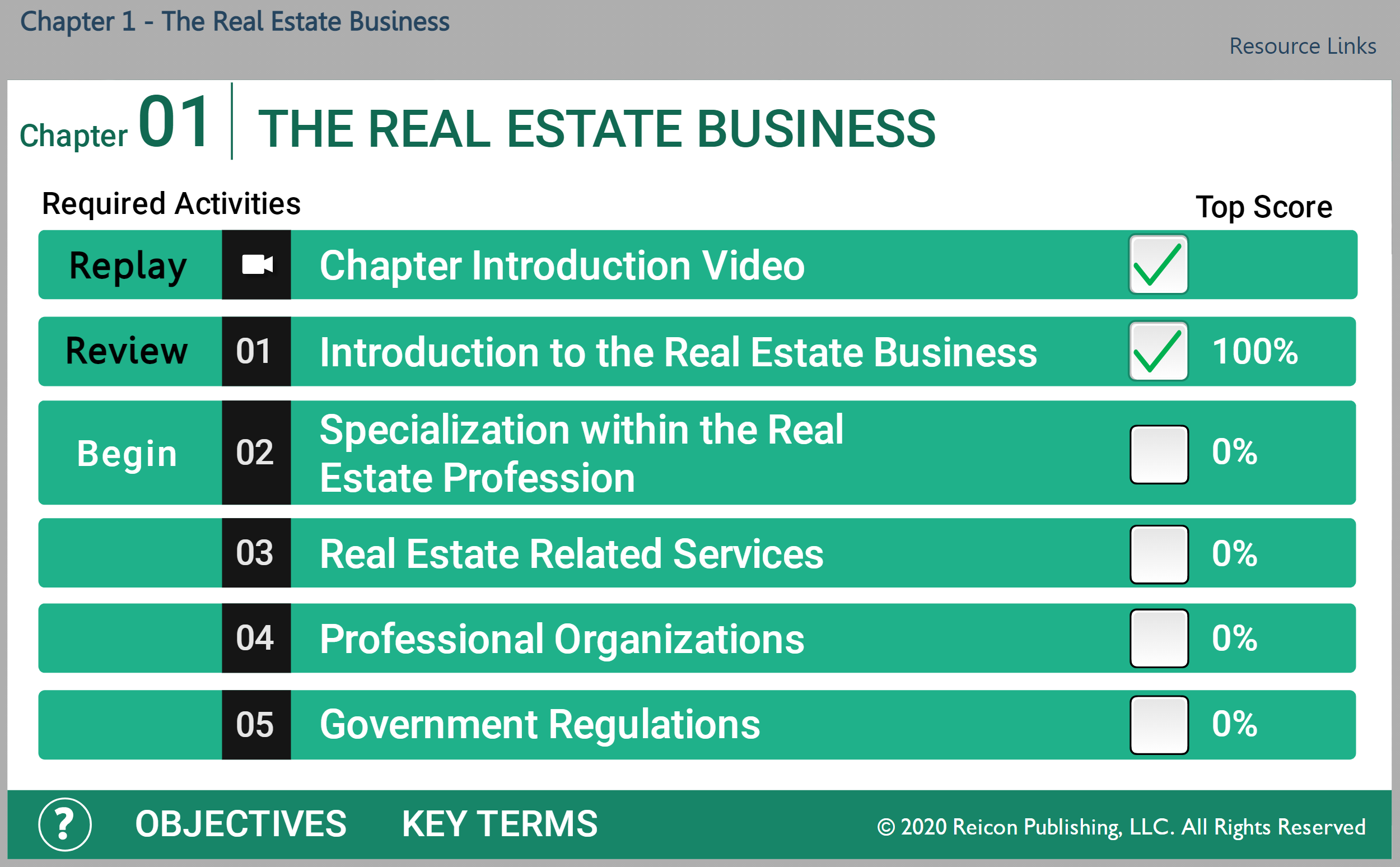 Start Your New Career in Real Estate!
The most important decision you must make when it comes to getting your real estate license is the decision to get started. If you are serious about getting your real estate license and are interested in doing so online, our Full or Basic Sevice package options will prepare you to accomplish your goal using a learning process that has helped thousands of students get their Florida real estate license.
The Basic Package provides you with Gold Coast School's unique 63-hour Florida Real Estate Sales Associate Pre-License online self-study course and end-of-course exam. You will quickly see that this industry-leading online course presents all the material in an engaging, easy-to-follow format requiring no previous knowledge of the real estate industry. You can complete your pre-license education when and where you want it – using a computer or on a supported mobile device, such as the iPad.
The online course provides you with a complete overview of the real estate profession, responsibilities, and laws for a real estate sales associate. However, if you want to quickly obtain your real estate license and get started right away with your real estate career, we suggest that you consider the Full Service package. In addition to the online course, the Full Service package provides you with the course text book containing Gold Coast's unique 1001 Q&As, online exam preparation questions, and registration in the live "Exam Cram" weekend review class at one of our five Gold Coast School locations.
Either way, both versions provide the same high quality state-approved 63-hour course education. The difference is in the additional study aids and materials which are included with the Full Sevice option that students find extremely valuable for fast success taking the state exam.
If you have any questions about this online course feel free to contact our helpful Career Counselors at 1-800-732-9140.
Course Syllabus:  View Syllabus
System Requirements: Our courses are designed to run on most computers and mobile devices.  If you have trouble with a course, our technical support team is ready and willing to assist. To view system requirements, Click Here!
Are you interested in a Free Trial of this course?  Click Here!
(You will receive instant access to Chapter 1 of the actual course)