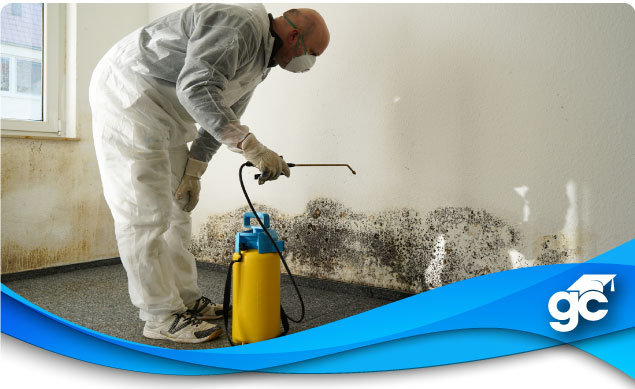 Florida Mold Assessor and Remediator Continuing Education Courses
Renew your license today!
If you hold a Mold Related Services license, meaning you are a Mold Assessor and/or Mold Remediator, you are now required to complete 14 hours of continuing education each renewal cycle.  For the most part, this education DOES NOT compliment current CILB continuing education requirements, therefore many of the CE hours used for renewing any other license cannot also be used to renew your Mold Related Services license.
Don't Procrastinate On Your Continuing Education


100% CE Compliance is Now Required by July 31st, 2022
Call 1-800-732-9140 for questions or to register by phone.

To avoid having an excessive amount of continuing education hours to complete during renewal years, Gold Coast strongly recommends completing your Mold Related CE requirement far in advance of the July 31st, 2022 deadline.  Our complete package includes all the mandatory hours including: Moisture Intrusion, Mold Safety, Report Writing, and Standards of Practice.
Provider Number: #0000983
Course Number: #0000101
If you have any questions about your continuing education requirement, contact our helpful Career Counselors at 1-800-732-9140.
Online Course
14-hour (Mold) Pkg.
ONLINE- $149
Classroom Course:
Tuition: $199
Enjoy our sought after classroom course from the comfort of your home. NO END OF COURSE EXAM!
Last class before renewal deadline.
---
DBPR Provider: #0000983
View Course Approvals