Interested in becoming a Community Association Manager (CAM)? Gold Coast is South Florida's established leader in CAM Pre-license, exam preparation, and continuing education courses.  Our highly successful CAM program has helped thousands of South Florida students pass their exam and become successful Community Association Managers.
Gold Coast's Pre-License course includes:
Two days of exciting and informative classroom instruction
Free unlimited review for up to one year

We don't believe in charging you retake fees if you need further review

Our exclusive copyrighted course manual "Master The CAM-EXAM"
Numerous "Exam-Type" practice questions and tests
All courses are taught by licensed Community Association Managers
By nature, Florida is an attractive place for people to purchase/rent properties including condominiums, apartments, and homes where a community association is present.  This opens up many market opportunities for licensed CAM's to generate substantial income.
The Board of Directors of a community association has the obligation to maintain, manage, and operate the community to serve its residents.  Often, though not required by law, the Board of Directors hires a CAM, who must be licensed by the state, to carry out these tasks.
* Many Real Estate licensees and appraisers are generating additional income by getting their CAM license.
To register online, use the drop down menu in the "Schedule My Course" box to select a campus location and start date.  If you have any questions or would like to register by phone, please contact our helpful Career Counselors at 1-800-732-9140.
"Basic" Course Tuition:   $299
"Full Service" Tuition (includes our $99 CRAM review course for only $50):  $399
Below you will find locations and dates for the Saturday-Sunday as well as the Tuesday-Wednesday formats of this course
 18-Hour Pre-Licensing Course
Sat & Sun  |  9:00am-6:00pm
Doral
Broward
Boca Raton
Lantana
Jan 14
Jul 8
Jan 28
July 15
Jan 21
Jan 7
 Jul 8
Feb 11
Aug 12
Feb 18
Aug 19
Mar 18
Feb 4
Aug 5
Mar 4
Sep 9
Mar 11
Sept 23
Apr 29
 Mar 4
 Sept 9
Apr 1
Oct 7
Apr 22
Oct 14
 Jul 22
Apr 8
Oct 7
May 20
Nov 4
May 6
Nov 18
Aug 26
 May 20
 Nov 11
Jun 3
Dec 3
Jun 24
Dec 10
Oct 21
Jun 10
Dec 17
Tues & Wed  |  9:00am-6:00pm
Doral
North Dade
Feb 21
Aug 22
Jan 10
Apr 4
Jul 18
Oct 17
Apr 18
Oct 10
Feb 7
May 9
Aug 8
 Nov 14
 Jun 13
Mar 14
Jun 6
Sept 26
 Dec 13
Your CAM career starts here, let Gold Coast be a part of your new direction.
There are several common questions associated with CAM License requirements.  These are addressed below:
How do I get a CAM license?
Applicants must be 18 years of age
Must have good moral character (as defined by state law)
Complete 18 hours of Pre-License education (Gold Coast's CAM Pre licensing course fulfills this)
Pass the state exam
Pass a criminal background check and submit electronic fingerprints
Who is required to get a CAM license?
Anyone who performs "management services" for a residential community association with more than 10 units or an annual budget, or budgets of more than $100,000, and is doing so for compensation.
Managements services performed include controlling or disbursing funds, preparing budgets or conducting meetings, coordinating maintenance, and other day-to-day services involved with the operation of a community association.
Who does NOT need a CAM license?
A person who performs clerical or maintenance functions under the direct supervision and control of a licensed manager and who does not assist in providing any management services.
A person performing these services without compensation, such as a board member or officer.
If you are performing any management functions for non-residential properties.
If you have any further questions regarding CAM information and requirements, feel free to contact our Career Counselors at 1-800-732-9140.
West Palm Beach (Lantana)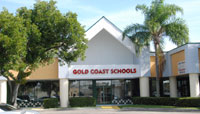 6216 S. Congress Avenue
Lantana, FL 33462
800-732-9140
From I-95:
Take I-95 to Lantana Road. Exit west on Lantana Road to Congress Ave. Turn left on Congress and then left into Atlantis Plaza.
From Turnpike:
(From the North) Take the turnpike to Lake Worth Road. Exit east on Lake Worth Road to Congress Ave. Turn right on Congress and then just past Lantana Road turn left into Atlantis Plaza.
(From the South) Take the turnpike to Boynton Beach Blvd. Exit east on Boynton Beach Blvd to Congress. Turn left (north) on Congress. Turn into Atlantis Plaza, just south of Lantana Road.
Boca Raton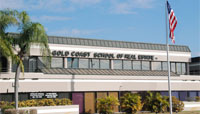 7035 Beracasa Way Suite 206
Boca Raton, FL 33433
800-732-9140
Located just 3 minutes West of I-95 on the North West corner of Palmetto & Powerline.
Tamarac (Broward)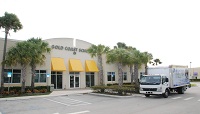 5600 Hiatus Road
Tamarac, FL 33321
800-732-9140
This Gold Coast building is located on the NE Corner of Hiatus Road and Commercial Blvd., approx. 1/8 mile East of the Sawgrass Expwy off of Commercial Blvd.
Registration for all Insurance and Construction classes are handled by the Gold Coast Professional Schools office at the Broward campus.
North Miami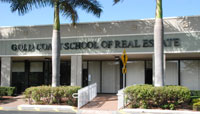 3577 N.E. 163rd Street
North Miami, FL 33160
800-732-9140
Located just minutes East of the Gold Glades Interchange (I-95, 826 and the Turnpike.) Exit on 163rd street and go East. Located in the Intracoastal Mall at N.E. 35th Ave.
South Dade (Doral)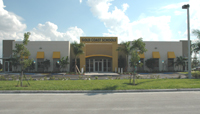 11250 N.W. 20th Street
Miami, FL 33172
800-732-9140
Because this is a new building, on a new street, you will not be able to find us on map search sites yet. Here are directions:
From the North:
Take the Florida Turnpike Extension south to NW 12th Street (exit # 27). Head east.Turn left on NW 111th Ave (just past the mall). Turn left on NW 20th Street. Building is on the left.
From the South:
Take the Florida Turnpike Extension north to NW 12th Street. Head east Turn left on NW 111th Ave (just past the mall). Turn left on NW 20th Street. Building is on the left.
From the East and Downtown Miami:
Head west on 836 to NW 107 Ave exit. Exit north on NW 107 Ave.Turn left on NW 12 St. Turn right on NW 111 Ave. Turn left on NW 20th St. Building is on left.