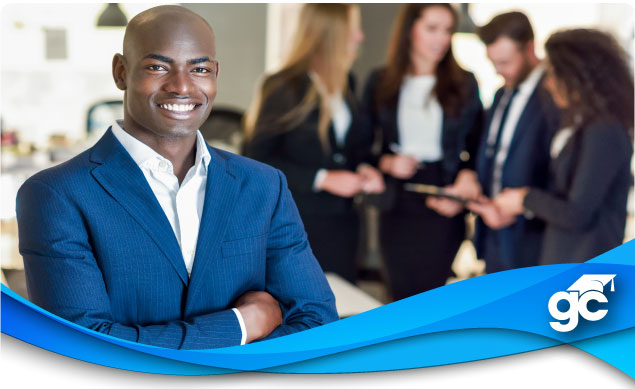 Gold Coast Schools Property Management Training
Become a successful Property Manager!
As the number of Floridians renting properties continues to increase at record rates, so has the demand for property managers.  Whether you are interested in purchasing your first investment property, or are looking to become a professional property manager, the basics are the same.
The Gold Coast Schools property management course will help you understand the responsibilities, functions, and skills involved in property management.  Included with your course is a detailed workbook that will serve as a practical reference guide covering how to handle everyday situations that you will encounter out in the field.
For the investor, this course will teach you about the following:
What to look for in a rental property
How to identify, purchase, and manage the property
Daily tasks involved in marketing, tenant selection, tenant relations and maintaining profitability
For the professional property manager, this course will help with:
Properly handing tenant issues such as move-ins and move-outs
How to think like an owner to better manage the property
Managing the property while remaining in compliance and maintaining profitability
Click on the Course Schedule tab to view upcoming classes and locations.
To register for class, simply click on the "Register Now" button next to the course offering below, use the "Schedule Your Course" option above, or contact our helpful Career Counselors at 1-800-732-9140.  We are happy to assist.
Tuition for this course: $159
*Includes our valuable comprehensive workbook to be used as a reference manual out in the field.
August 2021

08/18 - 08/18

Tamarac (Broward)

1 Day 9:00 am-5:00 pm

September 2021

09/21 - 09/21

North Miami

1 Day 9:00 am-5:00 pm

09/28 - 09/28

West Palm Beach (Lantana)

1 Day 9:00 am-5:00 pm

October 2021

10/21 - 10/21

South Dade (Doral)

1 Day 9:00 am-5:00 pm

November 2021

11/04 - 11/04

Boca Raton

1 Day 9:00 am-5:00 pm

11/18 - 11/18

Tamarac (Broward)

1 Day 9:00 am-5:00 pm

December 2021

12/13 - 12/13

South Dade (Doral)

1 Day 9:00 am-5:00 pm