Florida Contractor Continuing Education Courses
Renew Your General, Building, Residential, A/C, Roofing, or Plumbing Contractor's License
In the state of Florida, all State Registered and Certified Contractors and Inspectors are required to complete 14 hours of continuing education prior to their renewal period.  All Dade County licensed contractors must complete 16 hours of CE.  Architects and Engineers are also required to complete designated hours.
The next license renewal deadline is August 31st, 2020

Gold Coast School of Construction makes it easy to complete the required continuing education needed to renew your license.  Courses are offered in both classroom and online formats for your convenience.  For a list of upcoming classes and more information about the online course option, view the Course Schedule and Online Courses tabs on this page.
If you have any additional questions regarding continuing education requirements, please contact our helpful Career Counselors at 1-800-732-9140.
Contractors with Multiple Licenses:
Often, but not always, our continuing education packages can cover the license renewal requirements for several licenses.  Gold Coast will report your completions for all state licenses at no additional charge.
---
DBPR Provider: #0000983
View Course Approvals
Classroom Courses:
To register for you classroom continuing education courses, please contact our helpful Career Counselors at 1-800-732-9140.  We are happy to assist.
Tuition:
14-hour Complete Package: $199
16-hour Dade County Package: $229
Classroom Continuing Education Schedule
(General, Building, Residential, Roofing, A/C & Plumbing Contractors)
2 Days  |  Sat & Sun 9:00am-5:00pm
Note:

Dade County

contractors stay until 6:00pm on the first day to meet the 16-hour requirement (Only offered in Doral, North Dade, and Broward)
Doral
North Miami
Broward
Boca
Lantana
Orlando
Mar 28
Jun 6
Mar 14
May 16
Apr 25
Mar 28
Apr 18
Jul 18
Apr 4
Jul 25
May 30
May 30
May 16*
Aug 8
May 30
Aug 15
Jun 13
Jun 27
Jun 13
Jun 27
Jul 18
Aug 15
Jul 25
Jul 18*
Aug 22
Aug 1*
Jul 29*
Aug 15
Aug 1
Aug 26*
Aug 22
   * Curso en español  |  North Miami contractors stay until 6pm on Day 1
Electrical Contractor Continuing Education
(Electrical Contractors Only)
2 Days  | Sat & Sun 9:00am-5:00pm
Dade County 16 hours is only offered in Doral, North Dade, and Broward
Doral
North Miami
Tamarac
Lantana
Orlando
Jul 25
Jun 6
Jun 27
Jun 13
Jun 27
Note: Miami Dade contractors stay untl 6pm on Day 1
A breakdown of what is included in the continuing education package can be found here: View Approvals
Online Courses:
All Contractors Except Dade County:
• 14-hour (CILB) Package ONLINE- $119  Learn More
• 14-hour ELECTRICAL Only Package Online – $119  Learn More
Dade County Contractors: These packages meet the Dade County 16-hour CE requirements.
• 16-hour (CILB) Package ONLINE- $139  Register Now
• 16-hour ELECTRICAL Only Package Online – $139  Register Now
Individual Continuing Education Courses –  Learn More
West Palm Beach (Lantana)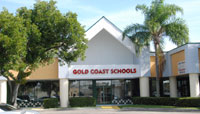 6216 S. Congress Avenue
Lantana, FL 33462
View Directions on Google Maps
Boca Raton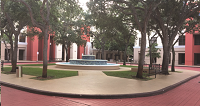 2600 N. Military Trail
Boca Raton, FL 33431
View Directions on Google Maps
North Miami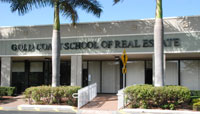 3577 N.E. 163rd Street
North Miami, FL 33160
View Directions on Google Maps
South Dade (Doral)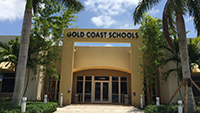 11250 N.W. 20th Street
Miami, FL 33172
View Directions on Google Maps
Orlando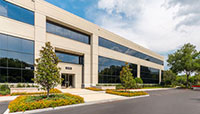 3505 Lake Lynda Dr Building 300
Orlando, FL 32817
View Directions on Google Maps