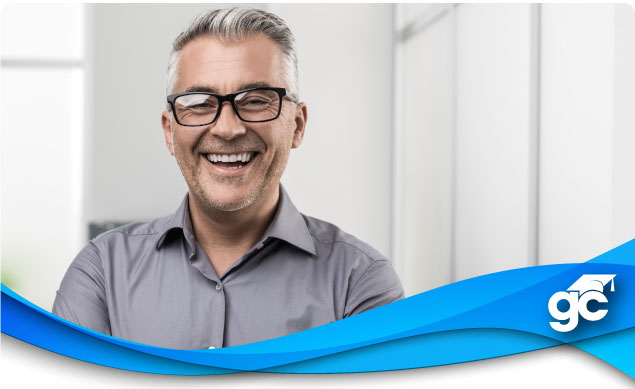 Get Your Certified Appraiser License Today!
Choose from either classroom or online courses
Are you a Trainee Appraiser looking to take your career to the next level? Becoming a State Certified Residential Appraiser is the next step towards advancing your career.
A State Certified Residential Appraiser is a person qualified to issue appraisal reports for residential real estate property of one to four residential units, without regard to transaction value or complexity.
If you have any questions, please contact our helpful Career Counselors at 1-800-732-9140.  We are happy to assist.
Florida Certified Appraiser License Requirements:
Must be at least 18 years of age
Complete 200 hours of approved appraisal education (Some of these were fulfilled when you took your Trainee course, and the remaining will be fulfilled through taking all of the State Certified Residential Appraiser courses.)
Acquired a documented 1,500 hours of experience over 12 months
Performed at least 150 appraisals
Pass the Residential National exam and Florida Supplemental exam
Applicants must also fulfill one of the following requirements:
Bachelor's degree in any field
Associates degree in specific fields*
At least 30 specific semester credit hours*
At least 30 specific semester CLEP hours*
A combination of the above two to equal 30 approved hours*
Learn more about our program by viewing the course schedule tab, or by calling our helpful Career Counselors at 1-800-732-9140.
Course approvals:
*Taking your education from state approved providers is crucial for successful license renewal.  All Gold Coast appraisal courses are state approved guaranteeing that you will receive full credit upon successful completion. If you'd like you can view course approval numbers. Choose "Real Estate Appraisers" from the board menu, select the requirement you are fulfilling, and enter "Gold Coast" in the provider field.
To register online, use the drop down menu in the "Schedule Your Course" box above to select a campus location and start date, or click on the "Register Now" button next to the course below. If you have any questions or would like to register by phone, please contact our helpful Career Counselors at 1-800-732-9140.
---
Advanced Residential Applications & Case Studies (15-Hours)

 $299  Approval Letter

With the aid of case studies, students will develop and apply the techniques for market analysis, including the application and use of matched pairs and capitalization rates and gross rental multipliers. This course includes a discussion of current Fannie Mae and Freddie Mac Guidelines and relevant USPAP requirements.
No classes are scheduled for the selected course.