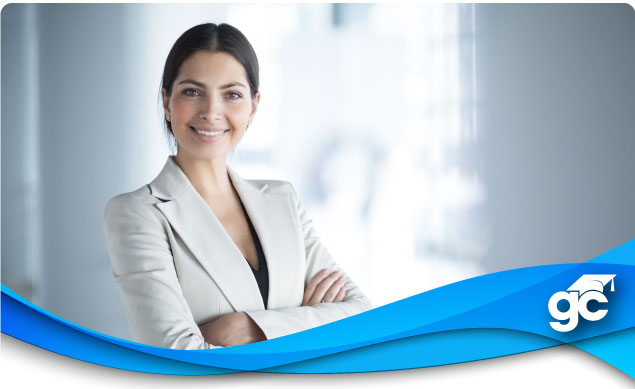 Start Your Appraisal Career Today!
Become A Florida Licensed Trainee Appraiser
The first step for anyone new to the appraisal industry is to become a Trainee Appraiser. The information below gives you an overview of the appraisal industry and explains why appraisals are so important.  You will find that Gold Coast offers the required Trainee Pre-license education in both classroom and online formats.
Please contact our helpful Career Counselors at 1-800-732-9140 if you have any questions.  We are happy to assist.
Real estate appraisers provide objective, impartial, and unbiased opinions about the value of real property. Appraisals are provided to individuals and companies who wish to own, manage, sell, invest in, and/or lend money on real estate, therefore there is a substantial demand for professional appraisers who are licensed to perform these services.
Appraisers also diversify into other areas of valuation services which include eminent domain, easements, government land acquisition, litigation support, real estate development, management and consultation of large corporate real estate assets and also insurance.
Because accuracy is so important, Gold Coast's Appraisal courses provide training and education in analytical concepts and mathematical skills needed to be successful in this industry. These attributes are needed for appraisers to communicate their results in a manner that is competent and not misleading. An appraiser's earning potential is driven by dedication, service, and market trends.
State and Federal laws mandate that appraisers must meet minimum qualifications to provide appraisals.
Many students take our appraisal classes to begin a new and exciting career. Others, including real estate agents, mortgage loan originators, accountants, and contractors attend our appraisal classes to sharpen their skills and to increase their knowledge of the concepts for valid appraisal services under state law and federal USPAP requirements.
Course approvals:
*Taking your education from state approved providers is crucial for successful license renewal.  All Gold Coast appraisal courses are state approved guaranteeing that you will receive full credit upon successful completion.  If you'd like you can view course approval numbers.  Choose "Real Estate Appraisers" from the board menu, select the requirement you are fulfilling, and enter "Gold Coast" in the provider field.
Great News! All the necessary coursework to become a Trainee Appraiser can be completed in less than 3 weeks.
The 5 required courses can be purchased individually or as a complete package. Individually priced the Appraisal Trainee courses total $1,695. With our complete Trainee package your tuition investment is $1,495! You will save $200.  
Package Registration:  Purchase Package
To register for individual Appraisal courses, click the "Register Now" button next to the class of your choice.  Note: If you are registering for multiple courses, use the Package Registration link above. If you have any questions or would like to register by phone, please contact our helpful Career Counselors at 1-800-732-9140.
---
Basic Appraisal Principles (30 Hours) $399  Approval Letter
This is a Pre-certification course for the Trainee applicant that provides an overview of real property concepts and characteristics, legal consideration, value influences, real estate finance, types of value, economic principles, real estate markets and analysis, and ethics in appraisal practice. Students must have a financial calculator.
July 2021

07/19 - 07/22

Tamarac (Broward)

4 Days Mon/Tues/Wed 9:00am-6:15pm / Thurs 9:00am-11:15am

September 2021

09/13 - 09/16

South Dade (Doral)

4 Days Mon/Tues/Wed 9:00am-6:15pm / Thurs 9:00am-11:15am

November 2021

11/01 - 11/04

Tamarac (Broward)

4 Days Mon/Tues/Wed 9:00am-6:15pm / Thurs 9:00am-11:15am