Florida Building Code: Overview & Updates (4 hours)
$55.00  Register Now
This 4-hour online course provides a comprehensive overview of many of the significant updates to the Florida Building Code. This course is intended to help licensees comply with current building codes in order to build a safer living and working environment for customers.
This course has been approved by the following boards:
CILB: 4 hours (General)
BCAIB: 4 hours (General, by reciprocity)
ECLB: 4 hours (Technical)
FBAID: 4 hours (H/S/W); Part of a 24-hour CE requirement
Miami-Dade: 4 hours (General)
Home Inspection: 4 hours (General)
FBPE: Provider #0003342 (AOP)
Course Completion and Reporting: Upon successfully completing this course you will be able to print the hard copy completion certificate for your records.  For state-certified licensees, Gold Coast will electronically report your completed CE hours to the DBPR and the appropriate boards for you.
Course Expiry: This online course expires two years from the date of purchase. However, your completion certificates will remain indefinitely.
System Requirements: Our courses are designed to run on most computers and mobile devices.  If you have trouble with a course, our technical support team is ready and willing to assist. To view system requirements, Click Here!
---
For complete packages containing all the required renewal courses click: View Complete CE Packages!
---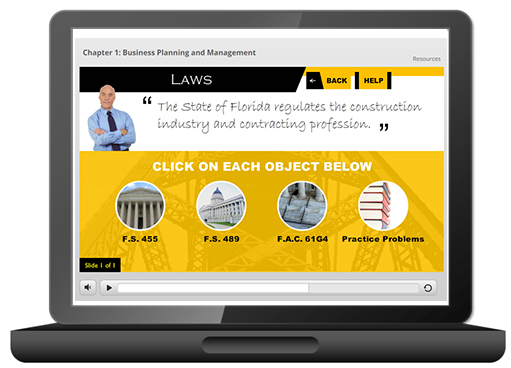 ---
DBPR Provider: #0000983
View Course Approvals: Click Here!