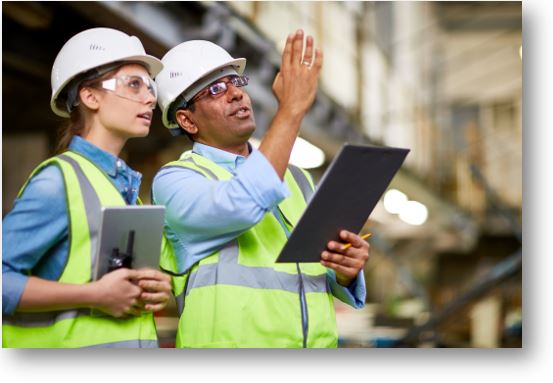 FBPE- Florida Board of Professional Engineers Continuing Education
The 2-year renewal cycle ends February 28th of ODD numbered years.  Engineers are required to take 18 hours of approved continuing education, which includes the following:
(1 hour) Laws & Rules (L&R) (

Not currently offered at Gold Coast

)
(1 hour) Professional Ethics (Ethics)
(4 hours) Areas of Practice (AOP) – (1 hour) of this AOP requirement must be an FBC Advanced Course if the licensee is involved in design of buildings or structures covered by the FBC
(12 hours) Any topic pertinent to the practice of Engineering
17-hour Renewal Package: $179.00
Gold Coast offers all but the 1-hour Laws & Rules which would need to be taken through another education provider.
If you have any questions, please contact our helpful Career Counselors at 1-800-732-9140.  We are happy to assist.
Our course offerings include:
AOP: All of our online courses, whether purchased individually or as a package, are approved for Florida Board of Professional Engineer's Area of Practice (AOP) Credit.
Advanced: Two of our courses are approved as FBC "Advanced" Courses and contain the description of "Advanced" in the course title. Both of these courses will meet your FBC "Advanced" course requirements.
Ethics: Our "Ethics in Professional Engineering (1-Hour)" online course has been approved by the FBPE to meet the Ethics CE requirement.
L&R: NONE of our courses are approved for Florida Board of Professional Engineer's Laws & Rules (L&R)
Course Completion:
Upon successful completion of each online CE course, you will be able to print a hard copy completion certificate to keep for your records. FBPE no longer requires electronic reporting of CE hours to the DBPR. Licensees must retain certificates for random audits.
Course Expiry: You will have access to the online courses for 2 years giving you plenty of time to complete them at your own pace, and your completion certificates will always be available to you.
System Requirements: Our courses are designed to run on most computers and mobile devices.  If you have trouble with a course, our technical support team is ready and willing to assist. To view system requirements, Click Here!
---
DBPR Provider: #0000983
View Course Approvals: Click Here!