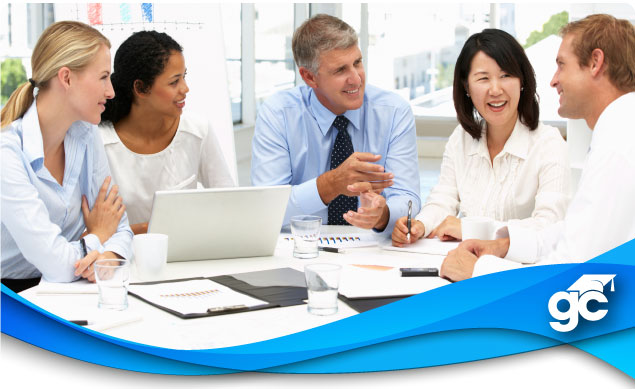 Mortgage Loan Originator Exam Prep Course
Gold Coast has developed this one-day course with the sole purpose of helping you pass the NMLS National exam. If you are serious about passing this exams the first time, it is strongly recommended that you take this course. Candidates who do not pass the exam must wait 30 days before taking the exam again.
NMLS National Topics Include:
Federal mortgage related laws
General mortgage knowledge
Mortgage loan origination activities
Ethics
Nontraditional mortgage products
*** Attention Gold Coast MLO Full Service Classroom Students: This Exam Prep Course is included within the valid Full Service tuition period of your 20-hour SAFE Comprehensive Course course. Scheduling your included Exam Prep Course must be done by calling our Career Counselors at 1-800-732-9140. ***
Course Schedule:
Below you will find registration options for both Live Stream and Classroom classes.
To register for the National Mortgage Loan Originator Exam Prep course, click on the "Register Now" button next to the date and location below, use the drop down menu in the "Schedule My Course" box above, or contact our helpful Career Counselors at 1-800-732-9140.  We are happy to assist.
Tuition:  $129.00
August 2021

08/21 - 08/21

LiveStream

1 Day 9:00 am-1:00 pm

National MLO Exam Prep (Live Stream)

08/21 - 08/21

South Dade (Doral)

1 Day 9:00 am-1:00 pm

National MLO Exam Prep

08/26 - 08/26

LiveStream

1 Day 9:00 am-1:00 pm

National MLO Exam Prep (Live Stream)

08/26 - 08/26

Tamarac (Broward)

1 Day 9:00 am-1:00 pm

National MLO Exam Prep

September 2021

09/09 - 09/09

LiveStream

1 Day 9:00 am-1:00 pm

National MLO Exam Prep (Live Stream)

09/09 - 09/09

South Dade (Doral)

1 Day 9:00 am-1:00 pm

National MLO Exam Prep

09/24 - 09/24

LiveStream

1 Day 9:00 am-1:00 pm

National MLO Exam Prep (Live Stream)

09/24 - 09/24

Tamarac (Broward)

1 Day 9:00 am-1:00 pm

National MLO Exam Prep

October 2021

10/11 - 10/11

LiveStream

1 Day 9:00 am-1:00 pm

National MLO Exam Prep (Live Stream)

10/11 - 10/11

South Dade (Doral)

1 Day 9:00 am-1:00 pm

National MLO Exam Prep

10/26 - 10/26

LiveStream

1 Day 9:00 am-1:00 pm

National MLO Exam Prep (Live Stream)

10/26 - 10/26

Tamarac (Broward)

1 Day 9:00 am-1:00 pm

National MLO Exam Prep

November 2021

11/10 - 11/10

LiveStream

1 Day 9:00 am-1:00 pm

National MLO Exam Prep (Live Stream)

11/10 - 11/10

South Dade (Doral)

1 Day 9:00 am-1:00 pm

National MLO Exam Prep

11/22 - 11/22

LiveStream

1 Day 9:00 am-1:00 pm

National MLO Exam Prep (Live Stream)

11/22 - 11/22

Tamarac (Broward)

1 Day 9:00 am-1:00 pm

National MLO Exam Prep

December 2021

12/06 - 12/06

LiveStream

1 Day 9:00 am-1:00 pm

National MLO Exam Prep (Live Stream)

12/06 - 12/06

South Dade (Doral)

1 Day 9:00 am-1:00 pm

National MLO Exam Prep

12/20 - 12/20

LiveStream

1 Day 9:00 am-1:00 pm

National MLO Exam Prep (Live Stream)

12/20 - 12/20

Tamarac (Broward)

1 Day 9:00 am-1:00 pm

National MLO Exam Prep