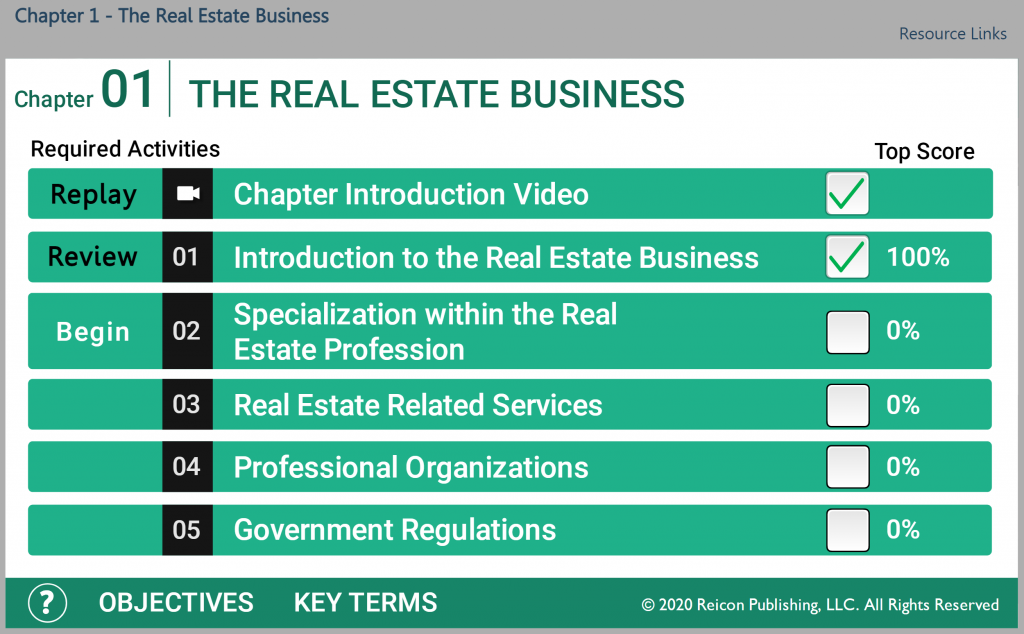 Start Your New Career in Real Estate!
Many of our graduates tell us that they considered getting their real estate license for years before they finally committed to it, only to wish they would have made the decision to do so earlier.
You will quickly see that this industry-leading online course presents all the material in an engaging, easy-to-follow format requiring no previous knowledge of the real estate industry.  You can complete your pre-license education when and where you want it – using a computer or on a supported mobile device, such as the iPad.
We're here to help you along the way. In the event that you have any questions about the material, our full time real estate instructors or technical support specialist are just a phone call or email away.
Your Game Plan For Success:
Complete our state approved Full Service Florida Real Estate Sales Associate Pre-License self-study course at your own pace
Upon completion of the online course, you will be fully prepared to take and pass the online end-of-course exam
Utilize the 1001 review questions in your textbook, online exam prep questions, and live classroom "Cram" weekend course included in this Full Service package to further prepare you to pass the state exam quickly
By following these steps, you will be well prepared to pass the state exam the first time, get your license quickly, and begin an exciting career in Florida real estate!
Please contact our helpful Career Counselors at 1-800-732-9140 with any questions that you may have.  We are happy to assist.
Course Syllabus:  View Syllabus
System Requirements: Our courses are designed to run on most computers and mobile devices.  If you have trouble with a course, our technical support team is ready and willing to assist. To view system requirements, Click Here!
Are you interested in a Free Trial of this course?  Click Here!
(You will receive instant access to Chapter 1 of the actual course)