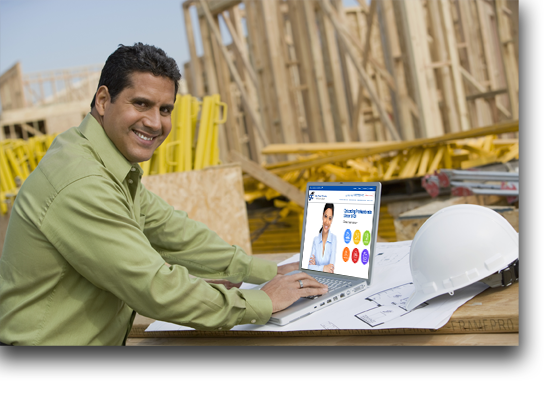 Welcome to the Gold Coast School of Construction Online Learning Center
Florida's Leader in Online and Classroom Contractor License Courses
In addition to classroom contractor licensing and continuing education courses, Gold Coast is happy to offer convenient online contractor courses to enable you to obtain or renew your Florida license from anywhere with a computer and an internet connection.  Below you will find our online contractor exam prep courses as well as the required online continuing education courses that you need.  These courses are designed to combine the best of what you will learn in classroom courses with the convenience and flexibility of online learning.
If you have any questions, don't hesitate to contact our helpful Career Counselors at 1-800-732-9140.

Gold Coast also offers classroom based Construction courses. To learn more: Click Here!
Get Your Contractor License Online

Division I – Contractors:
Certified General, Building and Residential Contractor Exam Prep Course
The online contractor exam prep course is designed to enable you to prepare to pass the General, Building, or Residential Contractor exam with the convenience of online learning.  We bring the classroom experience into your computer or tablet allowing you to study at your own pace through interactive learning modules with audio instruction, as well as webinars with live instructors available to answer your questions.
Home Inspector:
Home Inspector Licensing Course
This online course is meant to meet the initial licensure education requirement for Florida home inspectors.  This online course enables you to study at your own pace and gain the training needed to diversify into the field of home inspection.
Online Practice Exam Simulators
Practice taking unlimited sample exams designed to mirror the types of question you will see on your state exam.
Florida Contractor License Online Courses:
In the state of Florida, all of the required contractor license education courses can be completed in an online format. It is important to choose courses from education providers that are state approved and offer courses specific to the state of Florida.
All of Gold Coast's online contractor courses are state approved and meet the license requirements for obtaining and renewing a Contractor's license. Courses are designed to make getting and renewing your license easy by combining the best of what you would find in our classroom courses, with the convenience of online learning. If you have any questions about these courses, give our helpful Career Counselors a call at 1-800-732-9140. We are happy to assist.