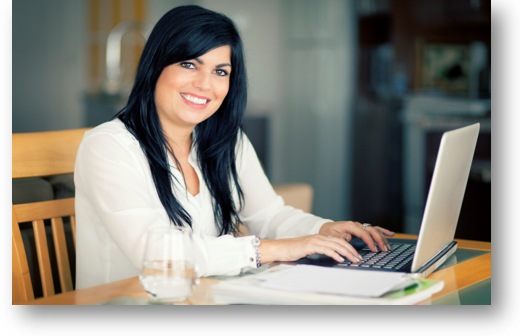 Welcome to Gold Coast School's Online Learning Center
Florida's Leader in Online Real Estate Education
Since 1970, Gold Coast has helped more than 1 million students obtain and renew their Florida real estate licenses. Our online courses are designed to be user friendly and combine the best of what we teach in our classroom courses, with added convenience and flexibility of online learning. Courses contain interactive modules, video instruction, progress checks to guide your understanding of the material, and the support of our instructors who are available to answer any questions that you may have.
If you have any questions, don't hesitate to contact our helpful Career Counselors at 1-800-732-9140. We are always happy to assist you with your real estate career!
Gold Coast also offers classroom based Real Estate courses.

To learn more: Visit Our Classroom Courses Page!
Get Your Real Estate License Online

Become a Sales Associate / Real Estate Agent:
Become a Real Estate Broker:
72-hour Broker Pre-license Course
If you already have 2 years of real estate experience, the broker course enables you to get your broker's license and take your real estate career to the next level.
Online Practice Exam Simulators
Pass your real estate sales associate or broker exam on the first attempt with these excellent online exam preps.
Renew Your Real Estate License Online
Sales Associate License Renewal Courses:
Broker License Renewal Courses:
Real Estate Instructor Courses:
Florida Real Estate License Online Courses:
In the state of Florida, all of the required real estate license education courses can be completed in an online format. It is important to choose courses from education providers that are state approved and offer courses specific to the state of Florida.
All of Gold Coast's online real estate courses are state approved and meet the license requirements for obtaining and renewing a Florida Sales Associate or Broker's license. Courses are designed to make getting and renewing your license easy by combining the best of what you would find in our classroom courses, with the convenience of online learning. If you have any questions about these courses, give our helpful Career Counselors a call at 1-800-732-9140. We are happy to assist.